FRENCH ELECTRO YOUNG PRODIGY PETIT BISCUIT ALREADY BACK TO THE US AND SAN FRANCISCO THIS SUMMER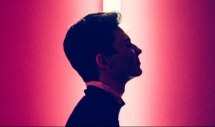 Petit Biscuit has not performed at the Rickshaw Stop yet that he already announced he would be back to San Francisco this summer. Petit Biscuit has big projects!
And he is totally right to have them. He is juggling with a great success that brings him from stage to scenes here and there. And still, he is a Junior, which means, in the French curriculum that he will have the first step of his baccalaureat end of June.
No worries... he's well organized and scheduled a North American tour for April, his Spring break, and just announced another tour for August. Perfect timing.

His stage name, Petit Biscuit, is a good illustration of his music. Sweet, kind of muffled, smooth, with humming voices (as a signature) in the background, with an incantatory nagging (in a positive way) feeling.
We like the way he tends to describe himself, his style and his music. He considers that his music represents what he is himself living and experiencing... which is adolescence. He mixes poetry in the first place and then adds momentum and dynamism.
We also like the inspirstions he mentions : Flume, Bonobo, the XX on the one hand... Chopin on the other hand. Why not. Great references, aren't they?
His first concert here, in San Francisco, is a huge success. We had announced it on LostinSF right before tickets fly. Petit Biscuit is expected at the Rickshaw Stop on April 14 by a young crowd that, for once, will be accepted at this venue. Tough to be under 21 and attend many concerts. But that made so much sense, Petit Biscuit's fans are his age (Even though some persons like me, who could be his mom, really like what he is doing... #youngatheart !
The concert is sold out but the Rickshaw Stop specified recently that some tickets would be available at the door the night of the show. There should be quite a line on Fell.
Otherwise, you can already (actually starting April 14...) buy your tickets for Petit Biscuit's concert at the Warfield on August 10. And if you happen to move around the US this summer, check all the dates of his tour: L.A., San Diego, NY, Montreal, Atlanta, Brooklyn...
To give an index of Petit Biscuit's success... when we announced his upcoming concert at the Rickshaw Stop last November, his hit Sunset Lover already reached more than 12 Millions viewers. Since then... we are talking of more than 30 Millions.
Wish you a great Summer in SF!
PETIT BISCUIT
@ the Warfield
Thursday, August 10, 2017
To buy your tickets, click here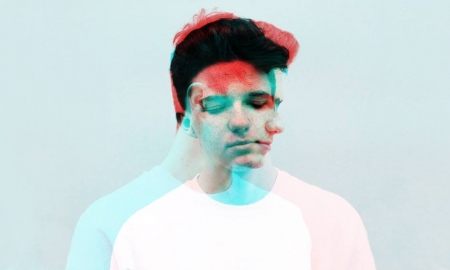 Agenda
Movie releases, Festivals & DVDs

Theatre plays, Ballet, Opera

Jazz, Rock, Pop, Symphonic & Co

Museums and Art Galleries

If you have some spare time...