French Caterers in San Francisco
Browse through the selection by LostinSF of French caterers in San Francisco and the Bay Area.
Et voilà !
Marion Guillaumin and Morgane Noël, 2 French women living in San Francisco, started Et voilà ! in 2016. We found out about them when they used to offer pop up brunch at the Lab Café in the Dogpatch. They have already contributed to great events in the Bay (check their testimonials). And before tasting for real, start with the eyes by checking their beautiful Instagram account.
Les Cook'ettes
Delphine and Clarice launched Les Cook'ettes beginning of 2015. They offer a French-inspired menu with a real contemporary touch. Gourmet hors-d'oeuvres and desserts, sweet and savory bites, tartlets, soups and salads in shot glasses. Conveniently presented tiny delights.
Saveur Provence
Dinners, cocktail parties, and gourmet ''pop up dinners''. Cathy brings the best of Provence kitchen to San Francisco and the Bay Area. Tasteful, delicate and subtle.
Vive la Tarte
Julie and Arnaud have been celebrating tarts with success in San Francisco for some years now. They offer regular size and small tarts as well for corporate and private events.
Fleur de sel
You can go and try the regular menu at their Kearny location. Check also their corporate menu. The experience of Stéphane Grégoire, Chef and owner at Fleur de Sel, is quite impressive.
308 Kearny Street
La Bonne Cuisine
Great reputation after 20 years of business in the Bay Area. Weddings, private and corporate events. Also offers a design and floral design service.
Crêpes are definitely a French signature. so you could try...
Brittany Crepes & Galettes
We tasted their crêpes for the 1st time at the Alameda Flea Market! Laurent also attends different Farmer's Markets in Oakland and Marin County. You can inquire for his catering offer.
brittany-crepesandgalettes.com
Crêpe Madame
Visit the restaurant on Harrison to make your own opinion. Laetitia also developped a catering menu for private and corporate events.
685 Harrison
Crêpes S'il vous plait
In 2016, Thibault opened The Myriad on Market Street. Since then, he has been developing his business around SF. Like his spot at SparkSocialSF in Mission Bay or by acquiring recently a new truck. If you ''crave for crêpes'' ..., contact Thibault and Crêpes S'il vous plait.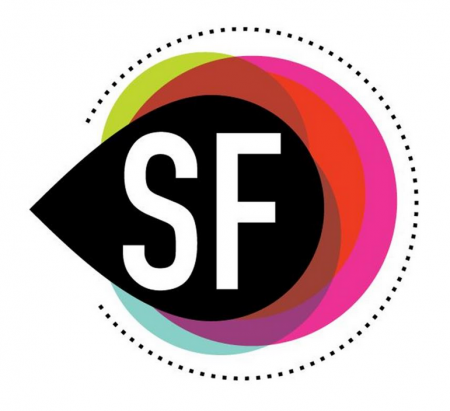 Agenda
Movie releases, Festivals & DVDs

Theatre plays, Ballet, Opera

Jazz, Rock, Pop, Symphonic & Co

Museums and Art Galleries

If you have some spare time...