French artist, Jean-Michel Jarre announced first North American tour ever with a concert in Berkeley
Jean-Michel Jarre announced a 9-concert tour from Canada to the US in May 2017. First North American tour for this amazing French artist who celebrates 3 new albums in less than 2 years.
Jean-Michel Jarre is the master of gigantic concerts where his electronic music is carried and accompanied by a sophisticated game of lights of any kind. He performed all over the world in the 80's and 90's at concerts that gathered crowds bigger than any presiential inaugurations did in the past, even recently.
In the United States, he is renowned for a giant concert in Houston in 1986 for the 150th anniversary of the City and Texas State.
After having been quite silent for almost 10 years (Téo et Téa was in 2007), Jean-Michel Jarre released no less than 3 albums in barely 2 years: "Eletronica 1: The Time Machine", "Electronica 2: The Heart of Noise" et "Oxygène 3". Keep in mind that the first Oxygene was released in 1976... that makes him also he champion of pretty long careers!
His come back is rather ''successful'' with his nomination at the Grammy Awards (on Feb 12, 2017) as ''Best Dance/Electronic Album'' competing with Flume among others.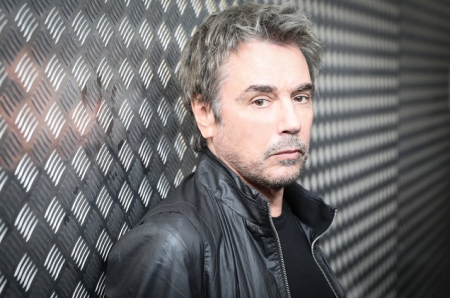 Mumpi
Jean-Michel Jarre
Jean-Michel Jarre announced on January 23, his North American tour with 9 concerts with renowned venues such as the Bell Center in Montreal, the Radio City Music Hall in New York or the Greek Theatre in Berkeley. Almost small intimate concerts in comparison with the giant events he has been known for.
There will be a bit of Electronica 1, Electronica 2, Oxygene 3, some cult pieces and a mesmerizing experience of sight and sounds. Let's add some fog in Berkeley, and that should be just perfect.
JEAN-MICHEL JARRE
@ the Greek Theatre - UC Berkeley
Friday, May 26, 2017
To buy your tickets, click here.
General sale starts Friday, January 27, 2017


Agenda
Movie releases, Festivals & DVDs

Theatre plays, Ballet, Opera

Jazz, Rock, Pop, Symphonic & Co

Museums and Art Galleries

If you have some spare time...