For your Holiday shopping, think local and zero waste!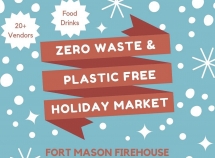 FillGood has co-organized a Holiday Fair you are going to love. It will take place at Fort Mason on December 1st and will gather local businesses with a zero waste-plastic free purpose.
Sometimes, we are close to give up. We feel like our teeny tiny contribution to a better environment is drowned by the ''I don't care'' behavior.
But actually, each of our teeny tiny actions makes sense, and can have a wider impact than we think in the first place. We actually set an example and can inspire others.
And because we so believe that it makes sense, we love FillGood's initiative and purpose. For the last 2 years, its founder, Stéphanie Regni, has been working to develop the idea that we can recycle-reuse-refill in our day to day life and then have an impact, environmentally speaking.
She is doing it with passion and style. Take a look at all the great ideas she developped regarding the dispensers you choose and then refill and re-use.
This year, Stéphanie collaborated with Goods Holding Company to organize the first ''zero waste and plastic free Holiday Market''.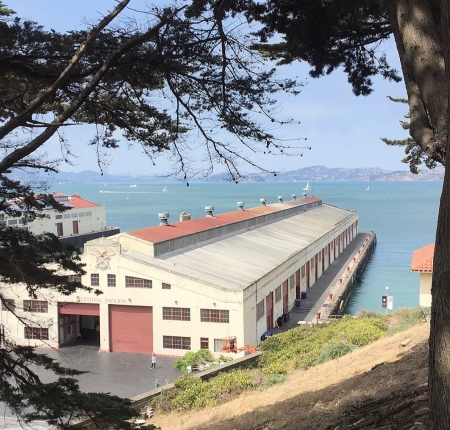 >> The Fort Mason Firehouse is located right next to the Festival Pavilion.
ZERO WASTE & PLASTIC FREE
HOLIDAY MARKET
@ FORT MASON FIREHOUSE
Saturday, December 1st, 2018
10am - 3pm
More than 20 vendors will be there. They are local and offer sustainable products or services: in fashion (Mini-Chic, Tonlé design or Callina), in Beauty and Skincare (Anato or Samudra Skin and Sea), accessories (comme Eb Friday), everyday accessories (Ambatalia and its nice creations to wrap, cover, decorate... or Ecolunchbox and UKonserve for kitchen and lunchboxes smart and convenient items), home design with Carole and her brand CaroleNeilsonCeramic.
Go on Instagram to browse through all of them and learn about them >>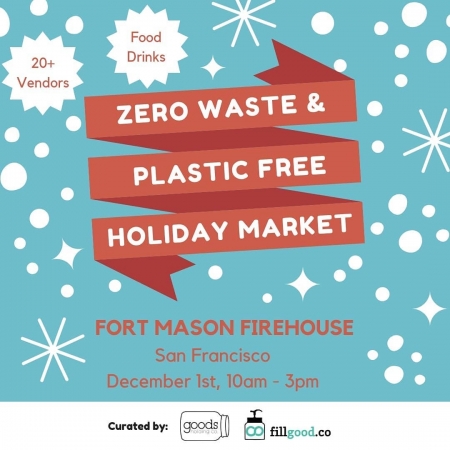 Agenda
Movie releases, Festivals & DVDs

Theatre plays, Ballet, Opera

Jazz, Rock, Pop, Symphonic & Co

Museums and Art Galleries

If you have some spare time...