Follow the guide to Halloween celebrations in San Francisco with the kids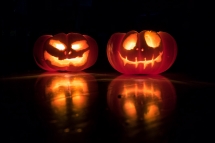 As a parent, you can't escape Halloween, even if you wanted to. So be organized and it should be fine. Here are a few celebrations everybody should like, your kids and yourself.
We obviously don't mention all the events organized in the city. Still, here is a good selection that should keep you busy for a few days.
8 HALLOWEEN EVENTS
YOU AND YOUR KIDS
SHOULD NOT WANT TO MISS!
Actually many animations, parties, events and happenings will take place the week end, right before October 31. That makes sense... because, once Halloween will have taken place, everybody will be focused on Thanksgiving!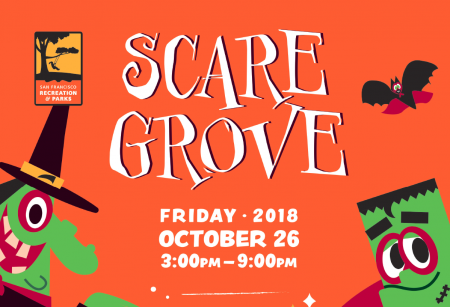 Scaregrove 2018.
Friday, October 26, 2018. 3pm - 9pm.
With Scaregrove, SF Rec and Park turns the Stern Grove into a Halloween place to be, with hay rides, a haunted house, carnival rides, giant inflatables, workshops...
Price: 10$ per people for an all-access pass.
California Academy of Sciences.
Saturday, October 27, 2018
5pm - 9pm.
Supernatural Halloween 2018
Little monsters will invade the museum for a Trick or Treat tour in the academy, special "haunted tour" at the Planetarium, fanciful face paintings, giant pumpkins carving demonstration, complimentary beverages for kids and their parents...
Penguins already wonder if they still fit in their Batman costume!
We love the idea of the silent disco at the Aquarium and the #adultsfree Teen lounge.
Boo @ the Zoo.
Saturday, October 27, 2018
Sunday, October 28, 2018
Startiung at 10:30am
Even animals will get their special Halloween treats!
All activities are free with paid San Francisco Zoo admission.
Oakland Zoo
Saturday, October 27, 2018
Sunday, October 28, 2018
10am - 3pm
Boo at the Zoo .... it is also at the great Oakland Zoo. Have fun and cross the bridge! And find out if you haven't yet about this green heaven.
Yerba Buena Gardens
Halloween Hoopla
Sunday, October 28, 2018. 12pm – 2pm.
The Hallowwen Yerba Buena event? Definitely a rendez-vous in SF, now for more than 10 years. The parade welcomes kids and their parents. Live music, arts and crafts activities, for Halloween fun sake.
HALLOWEEN AT AMOEBA SAN FRANCISCO
Haight Street Store
Wednesday, October 31, 2018
Starting at 3pm
Cult Amoeba has scheduled DJs, a costume contest and candies and treats all day long. Not exactly kids oriented. But on your way to the park or to Cole Street, you could have fun.
Farley's 29th Annual Pet Parade and Costume Contest
Saturday, October 27, 2018
1pm to 4pm
Cute as can be. A good reason to grant a visit to Potrero Hill.
We almost forgot to mention the Randall Museum. It has been closed for so many years on its beautiful hill, that we were going to skip it. Sorry!
Family Halloween Day
At the Randall Museum
Saturday, October 27, 2018
10am - 2pm
The tradition at the Randall Museum has always been to celebrate Halloween the nice and cute way, not the scary way. Tradition will be respected once again.
For costumes stores and most popular Trick or treat locations, take a look at our article.
Happy Halloween!!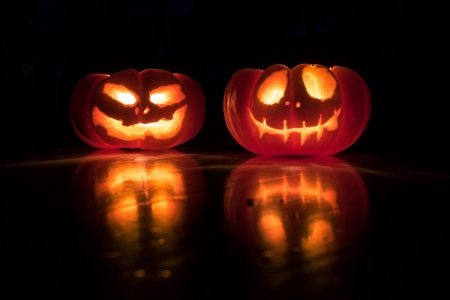 Photo credit : David Menidrey @cazault
Agenda
Movie releases, Festivals & DVDs

Theatre plays, Ballet, Opera

Jazz, Rock, Pop, Symphonic & Co

Museums and Art Galleries

If you have some spare time...