FOLLOW THE GUIDE TO ENJOY SANTA CRUZ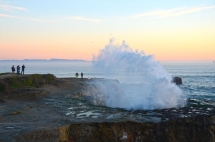 Santa Cruz... in a few years, the surfers spot have been attracting more and more people to become some kind of a Portland barely 90mns away from San Francisco. Welcome to San Cruz!
Laura, who is feeding the blog Far West Coast with all her great finds, has been kind enough to gather her best pieces of advice to discover her beloved Santa Cruz. We are delighted to share them and we definitely hope that this article is just the first one of a great series.
Here is what Laura wanted to tell you...
Summer is around the corner! For a change of scenery, Santa Cruz is good option! This city in the Monterey Bay lives peacefully near the ocean. Beach, hike in the forest, Boardwalk… here are a few ideas to (re)discover Santa Cruz!
A couple of the Santa Cruz beaches
From North to South, here are beaches to lay down.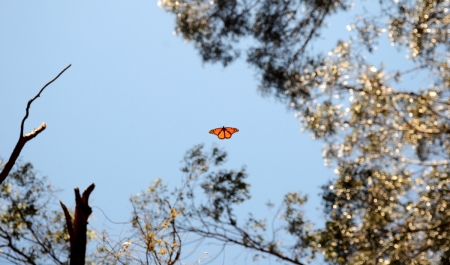 Natural Bridges
The first beach in Santa Cruz along Highway 1, Natural Bridges is hidden behind an eucalyptus forest and a monarch sanctuary (there are here from October to February).
Natural Bridges State Beach
2531 West Cliff Drive, Santa Cruz
From 8am to Sunset
Parking : $10 or on the streets outside the park
Main Beach
Behind the Boardwalk, this beach is usually full during warm and sunny days. On the right, the wharf offers some restaurants. Volleyballs courts are also available
Main Beach
Beach Street, Santa Cruz
Parking : use the Boardwalk parking lots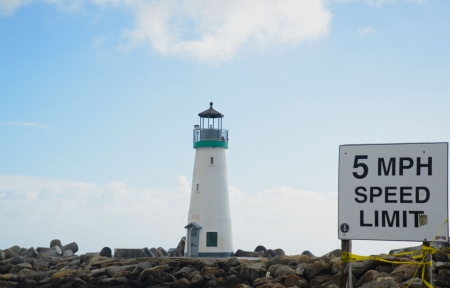 Twin Lakes
After the harbor, Twin Lakes Beach is waiting for you! A small lighthouse on the right, some restaurants, locals love this beach.
Twin Lakes State Beach
East Cliff Drive, Santa Cruz
Parking : week end and holidays, from April to Septembre, not allowed to park in the sreets. Use the parking near the harbor.
Discovering Santa Cruz
Downtown Santa Cruz
Downtown, a few blocs from Pacific Avenue, you'll find some old victorian houses under some big trees. There are pretty, and give to back to the city its atmosphere from the past. (between Cedar and Chestnut, and Maple and union St.).
On Pacific Avenue, you'll find a lot of shops and restaurants. (Next articles will give you a tour of my favorite places in Santa Cruz.)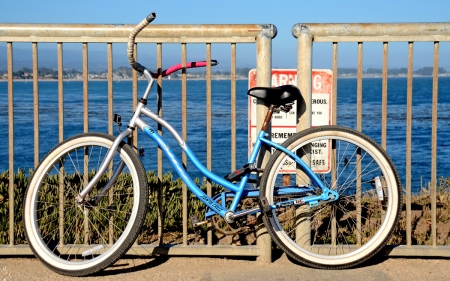 West Cliff Drive
The stroll starts at Natural Bridges and ends at the Boardwalk. Along the ocean, you'll see surfers in Steamer Lane, and maybe you'll have the chance to stop whales or dolphins. And you won't miss sea lions ans sea otters, they love to hang here.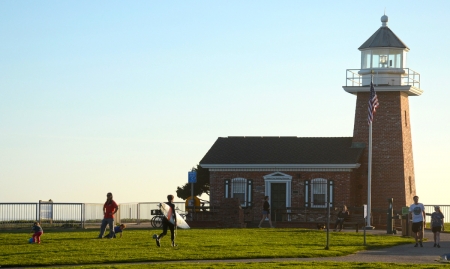 Steamer Lane and the Surfing Museum
Steamer Lane is a world famous surf spot. Inside the lighthouse, there is a tiny surf museum.
Santa Cruz Surfing Museum
701 West Cliff Drive, Santa Cruz
Thursady to Tuesday, 10AM-17PM
Free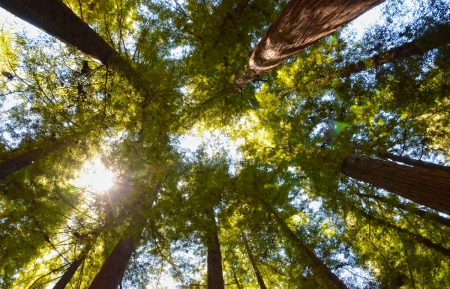 Cowell and its tall trees
There are a lot of hiking trails in the Santa Cruz Mountains. In Henry Cowell Redwoods State Park, there is a small hike in the redwoods. The biggest is 277 feet tall, hard to make it fit inside your camera!
Henry Cowell Redwoods State Park
101 North Big Trees Park Road, Felton
Sunrise to Sunset
Parking : $10, and parking spots are also available outside.
Santa Cruz Beach Boardwalk,
an oceanfront amusement park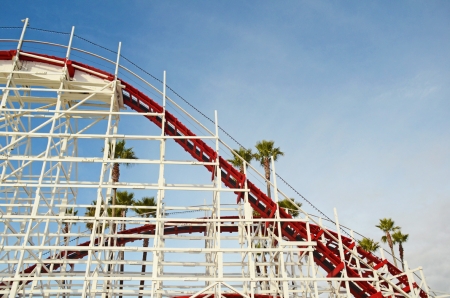 The Boardwalk is a well known attraction in the area. Founded in 1907, some of the attractions kept a nice vintage touch.
Santa Cruz Beach Boardwalk
400 Beach Street, Santa Cruz
Everyday from the End of May and the beginning of Septembre. During the Winter, some attractions are open during the week end and holidays.
Entrance is free. The attraction fares are between $3 and $6. Seasons tickets are also an option, learn more here
Parking : $15/day
Capitola-by-the-Sea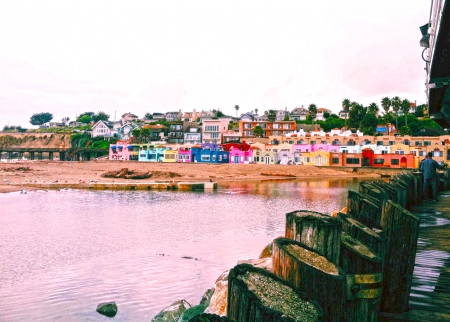 If you already know Santa Cruz, you can drive to Capitola, a lit bit more South in the Monterey Bay. This village starts at Pleasure Point, where you can't miss the surfers. On the 41st Avenue, there are some restaurants and coffees. Downtown is not far. You'll probably recognize the colorful houses along the beach. This is a good place for families and to start surfing.

Far West Coast, a blog and a San Francisco City guide in French
Follow Laura on...
Agenda
Movie releases, Festivals & DVDs

Theatre plays, Ballet, Opera

Jazz, Rock, Pop, Symphonic & Co

Museums and Art Galleries

If you have some spare time...