Focus on the French films at the Mill Valley Film Festival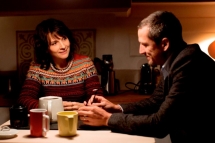 As usual, October rhymes with movies! The renowned Festival will open October 4 2018 for 10 days of cinema celebration. And as usual... here is a little slightly French oriented focus!
Since its debuts, the Mill Valley Film Festival asserted itself as a noncompetitive environment where filmmakers and viewers can gather to celebrate and encourage the best independent movies and international features.
This 41st edition of the Mill Valley Film Festival will take place in different locations as Corte Madera, San Rafael, Larkspur and... naturally Mill Valley, and is offering the opportunity to watch movies whose US distribution is not yet guaranted and finally is introducing and revealing new and potentially unusual productions to the audience of the Bay "and beyond".
Our French focus on the Mill Valley Film festival selection...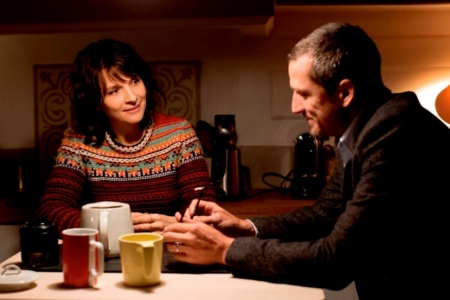 NON-FICTION / DOUBLES VIES
Latest movie by Olivier Assayas with Juliette Binoche and Guillaume Canet.
The story briefly...
Set in the Parisian publishing world, an editor and an author find themselves in over their heads, as they cope with a middle-age crisis, the changing industry and their wives.
To read more about the movie and buy your tickets > click here
NORTHERN WIND / VENT DU NORD
French-Tunisian movie by Walid Mattar.
The story briefly...
A tale of two relatable working stiffs in the 21st century, this debut film breaks global capitalism down into its component human truths and consequences with lucid clarity and gentle humor. In France, hangdog Hervé loses his factory job when the work moves overseas. Young Foued in Tunisia nabs a spot stamping leather in the relocated factory, but quickly realizes the job is still just work—boring and underpaid. The narrative crisscrosses the ocean separating the two men, weaving patterns and parallels that bind them together. Hervé starts a fishing business with his son, but gets bogged down in French bureaucracy; Foued dreams of becoming shop manager, but finds the job's real benefit is commuting with comely co-worker Karima. As the intercutting quickens, the two lives start to blend.
To read more about the movie and buy your tickets > click here
SOFIA
Film by Meryem Benm'Barek
France - Qatar
The story briefly...Sofia is a confident, assured, and naturalistic debut from Moroccan-born, Belgian-educated writer-director Meryem Benm'Barek. At her parents' comfortable, middle class home in Casablanca, 20-year-old Sofia leaves the table, doubled over in pain. When her cousin Lena, a medical student, comes to check on her, she asks Sofia the loaded question: "When was your last period?" Suffering from pregnancy denial, Sofia has been completely oblivious to her own state. Thinking quickly, Lena discreetly takes Sofia to a hospital and uses her connections to get her checked in to give birth. Under Moroccan law, having a baby out of wedlock is punishable by up to a year in jail, and the hospital gives Sofia twenty-four hours to name the father. Sofia finds herself forced to weigh the grave consequences of telling the truth, not only to authorities but to her family. Benm'Barek took home the Best Screenplay award in the Un Certain Regard section at this year's Cannes Film Festival.
To read more about the movie and buy your tickets > click here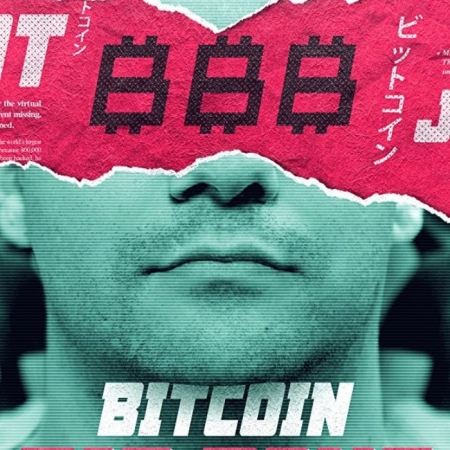 EFFORTLESS FRENCH / BITCOIN BIG BANG
The rise and spectacular fall of Mark Karpelès
Directors : Xavier Sayanoff, Vincent Gonon
The story briefly...
The rise and spectacular fall of Mark Karpelès, CEO of the bitcoin digital currency exchange Mt. Gox, is a lesson in how easily the digital universe can be manipulated and how quickly its promises can come crashing down. This engrossing documentary examines Karpelès' life and career, providing a fascinating look at a cryptic personality. Often hailed as the future of money, bitcoin became a worldwide sensation, and Mt. Gox, launched in 2010, became the world's biggest bitcoin exchange. But by early 2014, the company reported the loss of 850,000 bitcoins (currently valued at more than $800 million), "seemingly out of nowhere." (...)
To read more about the movie and buy your tickets > click here
SOMETHING IS HAPPENING / IL SE PASSE QUELQUE CHOSE
Director: Anne Alix
The story briefly...
Aquamarine seas, tucked-away beaches, pink salt lagoons, lavender-covered roundabouts—this is the dreamy stuff of the gay-friendly guidebook that free-spirited Dolores (frequent Almodóvar collaborator Lola Dueñas) is struggling to write as she drives through Provence. Enter the bereft, middle-aged Irma, with a splash… her suicide thwarted when Dolores pulls her out of the water. The two hit the road together, meandering through a southern France much more complex than its postcard picturesqueness. Through the prism of this tenuous new friendship between outsiders, we are offered glimpses of something happening in this sunny landscape, but what? A meditation, a transformation, an initiation? (...)
To read more about the movie and buy your tickets > click here
The Big Bad Fox and other tales... /
Le Grand Méchant Renard et autres contes...
The story briefly...
The idyllic image of life on the farm has been disrupted in Benjamin Renner (co-director, Ernest & Celestine, Festival 2013) and Patrick Imbert's delightful hand-drawn creation about a misfit group of barnyard animals and their mischievous hijinks. There's enough action and madcap humor here to bring back memories of the zaniest Looney Tunes cartoons, but buried just beneath the fun lies a sweet core that will melt the heart of the most cynical audience member. Recommended for ages 8 and up (ages 5 and up for French speakers).
To read more about the movie and buy your tickets > click here
And one movie we have seen yet but we want to see absolutely... not French though.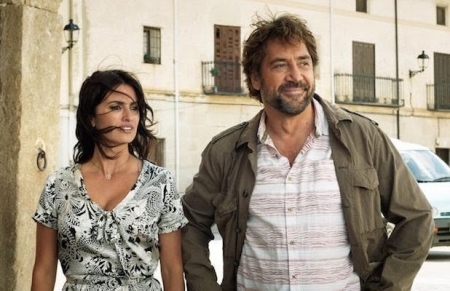 EVERYBODY KNOWS / TODOS LO SABEN
By Asghar Farhadi with the dream duet Penelope Cruz and Javier Bardem
The story briefly...
Laura, a Spanish woman living in Buenos Aires, returns to her hometown outside Madrid with her two children to attend her sister's wedding. However, the trip is upset by unexpected events that bring secrets into the open.
To read more about the movie and buy your tickets > click here
Mill Valley Film Festival
October 4 to 14, 2018
Check the whole program and buy your tickets > click here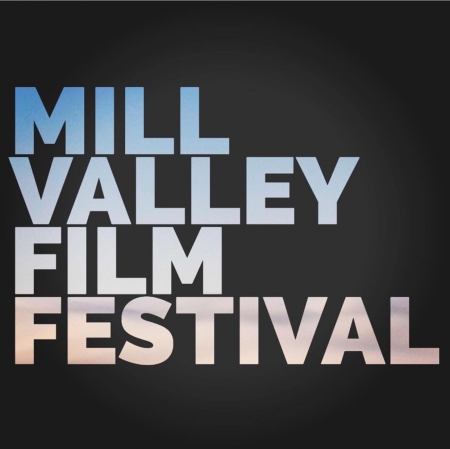 Agenda
Movie releases, Festivals & DVDs

Theatre plays, Ballet, Opera

Jazz, Rock, Pop, Symphonic & Co

Museums and Art Galleries

If you have some spare time...