FIND OUT ABOUT THE ONLINE AUCTIONS BY THE LYCEE FRANCAIS DE SAN FRANCISCO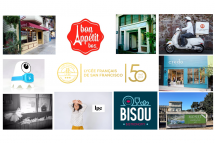 Hundreds of items to bid for with the Lycee's online auctions. An opportunity for everybody to find good deals and to contribute to the Lycee Francais de San Francisco's fundraising campaign.
With it annual Gala approaching, the Lycee Français of San Francisco just opened its online auctions.
Special Gala since the Lycée Français de San Francisco is turning 50! As young as the Summer of Love...

WHAT ARE THE AUCTIONS FOR?
If you are not familiar with the concept, auctions are a great, simple and convenient way to contribute to the Fundraising.
Auctions are centered on the community. Local businesses, restaurants donate items to the school that you can buy putting bids on them. And all the proceeds go to the Lycee's development program
Fundraising relies on a global engagement of the local community. It is constructive, dynamic and interactive.
HOW DOES IT WORK?
No need to be parents of the Lycée to participate and place bids. So don't hesitate to share the link to the auctions with family and friends.
To buy items, it's like going on eBay. You spot items that you like, you place bids, and get alerts when you have been overbidden.
There are 3 different types of auctions...
Online auctions... Items are available exclusively online. You have until March 19, 2017 at 8pm to place your bids.
Silent auctions... Items will be offered for bids only at the Gala on March 18, 2017.
Live auctions only... Items sold exclusively at the Gala with an auctioneer.
If you cannot attend the Gala and wish to participate to the auctions, you can contact the Lycée's development team at [email protected] to get a bid number. And then, you will be able to place bids from your cell phone on your sofa!
SOME ITEMS TO INSPIRE YOU...
There is such a wide array of choices. We took a look and here are some ideas we picked here and there.
For the kids...
You can buy a week for a Summer Camp with the Lycée Français de San Francisco that organized a whole series of summer camps with a program based on a wide array of activities and tailor-made to match different age groups expectations and interests, in a bilingual environment.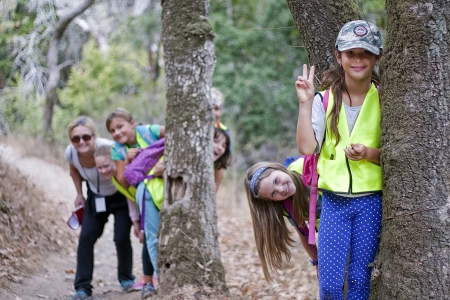 You can also by passes to Petits Pas, the dance and yoga studio for kids and adults too, that is located near Glen Park. We have met Virginie, the French woman behind Petits Pas. After a year in San Francisco, she already convinced so many families to join the adventure.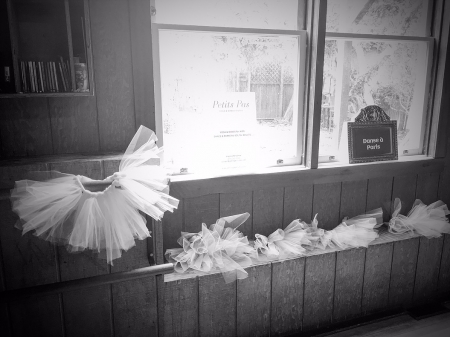 You can also plan a pretty artsy birthday party with Alice Désert, who has been offereing art classes for kids and adults in San Francisco for the last 6 years already.

Discover Mini-Chic to dress them with a French touch. Mini-Chic is offering second-hand beautiful children clothes from renowmed French brands.
You could also choose Les Petits Carreaux, French style, made in San Francisco. The perfect mix according to LostinSF:-)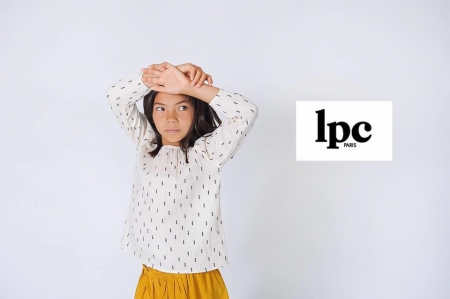 What about a watch, the OCTOPUS by JOY, to teach them good habits and the concept of time all at once. #parentingchallenge

These auctions offer a galore of restaurants giftcards. Discover new restaurants in San Francisco and the Bay or choose them because you already like them....
F3 and L'Appart in Sausalito and San Anselmo, Bisou on Market, Garçon on Valencia, Chez Marius, that recently opened on 24th Street in Noe Valley or, Monsieur Benjamin, the gourmet place near the SFJAZZ. #FrenchexperienceinSF
Speaking of gourmet stuff, we noticed the Bon Appétit Box's item...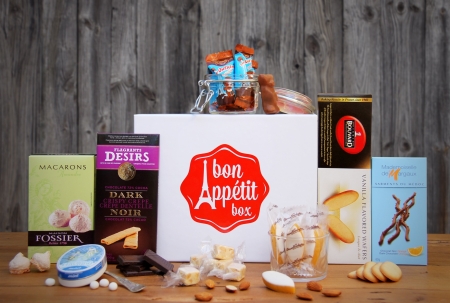 Bon Appétit Box is a local company, launched by 2 French persons, Zoé et Bertrand, surfing on the gourmet boxes wave. They bring you great French flavors and savors on a tray... euh no, in a box!
... the Raclette party for 4 offered by La Fromagerie, a French reference in the Bay when it comes to cheese.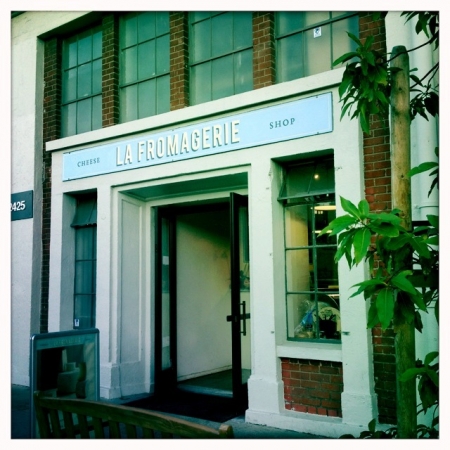 In the mood for some culture...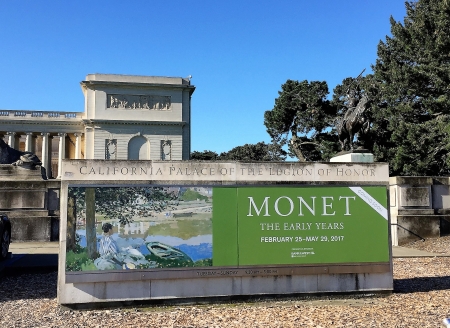 Buy the tickets for the Legion of Honor and enjoy MONET, THE EARLY YEARS au LEGION OF HONOR.
You should love the gift certificates for STUBHUB, most probably the easiest way to find tickets to sold out concerts.
You could also buy wines, book a night in San Francisco, or two, or a week in Chicago, go to Tahoe, buy a ticket to Paris...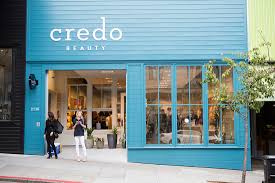 If you don't the store yet on Fillmore, buy the gift certificate offered by CREDO Beauty that provides eco-friendly and cruelty free and organic cosmetics.
We told you there was quite a choice. So we let you move forward with your shopping. You will find great ideas in every categories. Start bidding here.
LYCEE FRANÇAIS DE SAN FRANCISCO
Pour accéder au site des enchères, cliquez ici.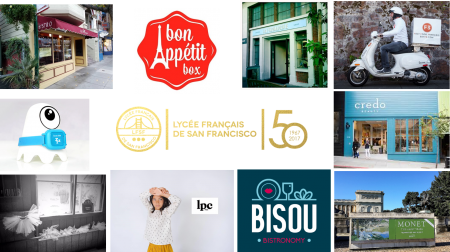 Agenda
Movie releases, Festivals & DVDs

Theatre plays, Ballet, Opera

Jazz, Rock, Pop, Symphonic & Co

Museums and Art Galleries

If you have some spare time...