Feeling like doing a bit of painting this week?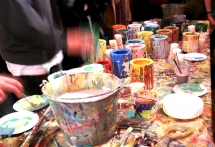 Whatever your skill level may be, do not miss "So You Think You Can Paint?", an event organised by Club 6ix. Entrance is free.

The party is going on in the wild SOMA neighborhood at Club 6ix.
The concept is simple - everyone is given brushes, paints, plates and bowls and encouraged to go wild. Blank canvases hang on the walls and are renewed every 20 minutes to let everybody's creativity a-flowin'.
The atmosphere is cool, relaxed and fun. The interesting compilation of attendees - from beginners to experts - produces an exciting landscape full of colors and unique styles. While you're painting away, good DJs (rock/electro /pop) and cheap drinks are provided.

Try it, you'll love it!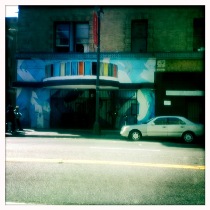 So you think you can Paint
7pm-11pm check the calendar
Club 6ix, 60 Sixth St.,
hidden between Market/Mission,
San Francisco
Free
Article Contribution: Sarah Colmant.
Agenda
Movie releases, Festivals & DVDs

Theatre plays, Ballet, Opera

Jazz, Rock, Pop, Symphonic & Co

Museums and Art Galleries

If you have some spare time...