Exploring the San Francisco neighborhoods... Once upon SOMA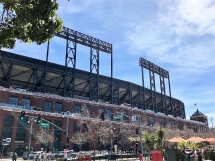 Living in SoMa? Why not. Once Upon a Town wrapped up a short story about the neighborhood. So let's listen to it. Once Upon SoMa...
One of the main characteristics of San Francisco is that no neighborhood is like the other and even a few blocks distance can mean entirely different culture, vibe and people.
If you're looking into moving to San Francisco, follow our series of partnership articles with Once Upon a Town, a highly personalized relocation services company, built by French expats, and learn a bit more about all these different neighborhoods.
For this first episode, exploring the San Francisco neighborhoos, let's follow Stéphanie and Maria through SoMa.
San Francisco : Living in SoMa
SoMa, as it's known, stands for South of Market (Street) and is a huge district sprawling from the Embarcadero to Eleventh Street, between Market and Townsend. The neighborhood is a patchwork of warehouses, swanky nightspots, residential hotels, art spaces, loft apartments, furniture showrooms and the multiple tech companies.
Although a lot of buildings have been built in recent years, where luxury highrises with Bay Bridge views continue to emerge, it is still not densely developed. You can walk several desolate blocks before suddenly finding a trendy restaurant.
Most of the action can be found in three general areas: by South Park and the Giants ballpark, around the SF MOMA and Yerba Buena Gardens, and over by Folsom and Eleventh Street. The grassy square in South Park is a nice place to walk your dog or eat a sandwich, and is bordered by several good shops and restaurants.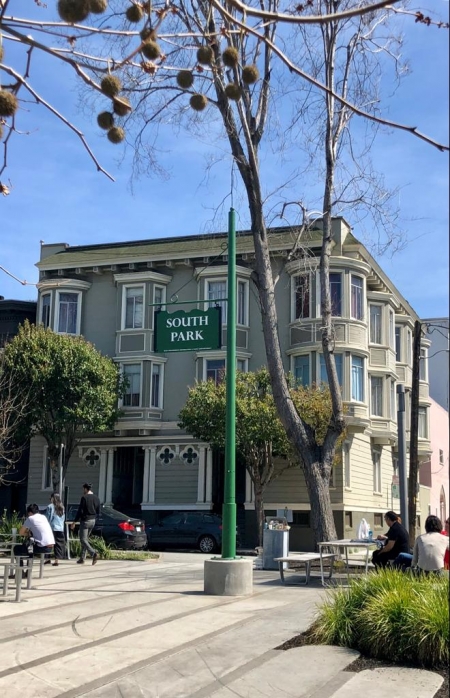 In the Summer the area gets more foot traffic as packs of Giants fans head for the ballpark. Not too far from the South Park area, within walking distance, is the Embarcadero, the waterfront and roadway of the port of San Francisco, home of the Ferry Building (an upscale gourmet marketplace with many delis, restaurants and shops).
On Saturdays, the Ferry Building is also home to one of the best Farmer's Market in the city.
The area around Market and Third Street is more well heeled, influenced by the nearby Financial District and conventions at the Moscone Center, as well as the Metreon Center, the Children's Creativity Museum and the Yerba Buena Gardens, a complex that provides a cultural focal point for this area with two blocks of museums, activities (such as an ice skating rink and a bowling alley), and children's playgrounds.
It has a bohemian undercurrent, with the museums, several bookstores, and artsy clubbers. In recent years a handful of amazing restaurants have also opened to serve this crowd.
Some things to do in SoMa
SF Moma

Contemporary Jewish Museum

Children's Creativity Museum

Cartoon Art Museum

California Historical Society et

La galerie d'art 111 Mina.

Ne manquez pas le fameux stade des Giants, le Yerba Buena et South Park.
LostinSF's digression...
You are going to love going to Pier 24 Photography, a real gem we found on Embarcadero when we arrived in San Francisco.
Our favorite spots
restaurants - cafes - shops
in SoMa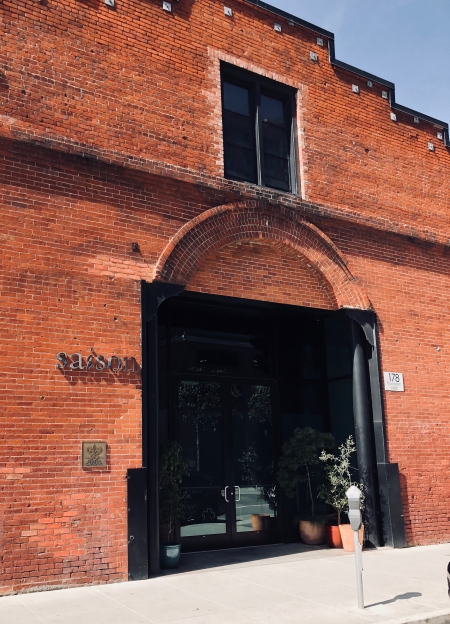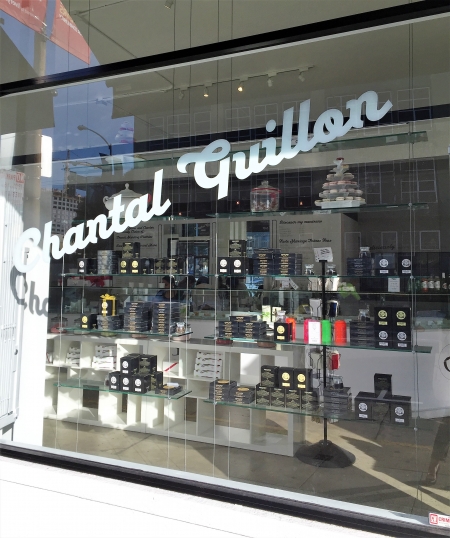 Another digression by LostinSF...
Montesacro. We went recently and added it to our favorite pizzerias right away, even though it is a pinseria. It is really different, good and surprising.
Vive la Tarte, we just love them. We have been following Julie and Arnaud since the very beginning of their adventure in SF, which happened to be our very beginning too. Their space located on Howard is splendid. And their latest creation, the tacros, that you can also find at the Ferry Building, are another delight among the group of hybrid recipes like the cronuts, cruffins and other gournet couples.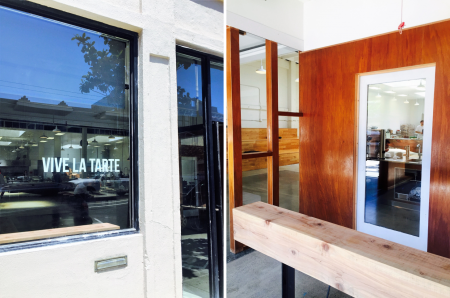 Sightglass Coffee... 7th Street was its first location. You can also find them in the Mission and on Divisadero.
And Marlowe... has a young brother in the area, Le Petit Marlowe, serving bread from The Midwife and the Baker. We could not help but noticing it. No good Parisian bistro without good bread!
SoMa might be the right neighborhood for you if...
You're looking for a neighborhood with easy access to the highway and its Caltrain station to commute to the Silicon Valley for work or, also, to walk to work if your offices are situated in the Financial District

You're looking for a very young and "techie" vibe and enjoy art, bars and trendy restaurants

You're ok with living in a neighborhood that doesn't have the Victorian and Edwardian architecture which San Francisco is so famous for.
Vous déménagez à San Francisco ou Bay Area? Once Upon a Town vous offre un service de relocalisation personnalisé, afin que votre déménagement se fasse aussi facilement que possible! Pour plus de détails sur nos services, consultez notre site internet ou envoyez-nous un e-mail à [email protected]. Vous pouvez également nous trouver sur Instagram et Facebook.

Agenda
Movie releases, Festivals & DVDs

Theatre plays, Ballet, Opera

Jazz, Rock, Pop, Symphonic & Co

Museums and Art Galleries

If you have some spare time...