Enjoy XL Airways low fares to travel from San Francisco to Paris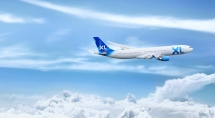 [Partner Article] XL Airways non-stop flights from San Francisco to Paris CDG are beginning service June 10 until September 24, 2017, as always at very competitive fares.
Founded in 1995, the French Company XL Airways has already been flying non-stop from the US to France for nine years on a scheduled seasonal basis. Its hub is Paris-Charles-de-Gaulle Airport. The company operates a modern and recent fleet of Airbus equipment.
Non-stop SFO - Paris - SFO flights started back in 2012 and definitely made life easier - and more affordable! - for American tourists visiting Paris, but also for French people coming to San Francisco, and French US residents going back to France for summer to see friends and family.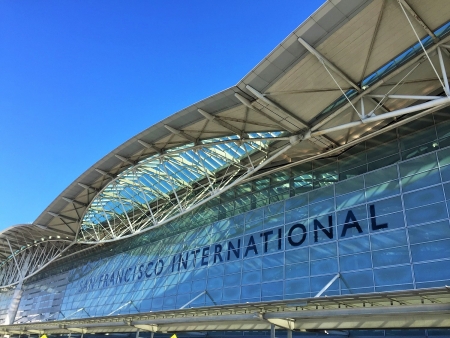 At that time, XL Airways had shaken up the old habits offering a great alternative, at a very competitive fare, to non-stop flights between San Francisco and Paris.
Nowadays, with low-cost companies, tendancy is to minimalism. In this context, XL Airways differentiates itself once again, its main purpose being to offer essentials to its customers while keeping its very attractive fares as low as possible.
XL Airways' offer...
... very convenient flight schedules
(flights leaving SFO at the end of the day, for example)
... one checked luggage up to 44 lbs is included.
... a complimentary hot meal and a drink is also included.
... a specific attention given to entertainment during flights, with, for instance, the implementation of the wireless service, XL Cloud.
... XL Airways flights arrive at Paris CDG, the only local airport with a TGV station. Paris CDG offers a wide array of options to connect with other areas in France and in Europe, by train or plane.
NEW ON BOARD ON XL AIRWAYS FLIGHTS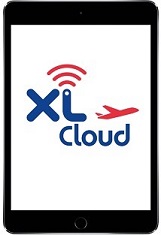 XL Cloud, the in-flight entertainment system, allows travelers to use their own electronic device to access movies, TV series, games, magazines and guides, provided from in-flight wireless servers. The entertainment program is frequently renewed (for each flight for the press for example). It consists on the one hand, of a free content part, and on the other hand, of a Premium offer at 9,95 € per flight. It does also include a kids program.
On board, travelers can also rent iPads Minis (15 €) if they don't have their own device. They give access to the whole XL Cloud Premium content.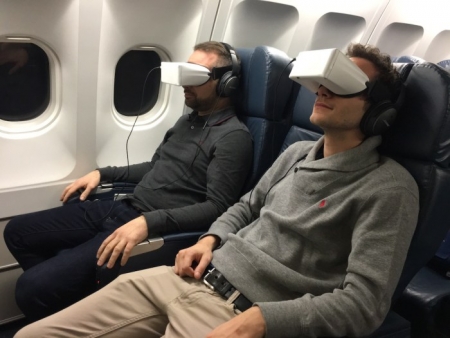 The other innovation for this season is the Skylights glasses, available for 15 €. Travelers can watch recent 2D and 3D movies as if they were in a real theatre especially with the noise cancelling headphones that are provided.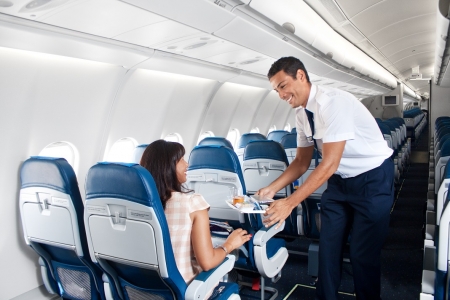 AND AS ALWAYS
Other options like the preselection of your seats or also the order of premium or special meals, are offered online.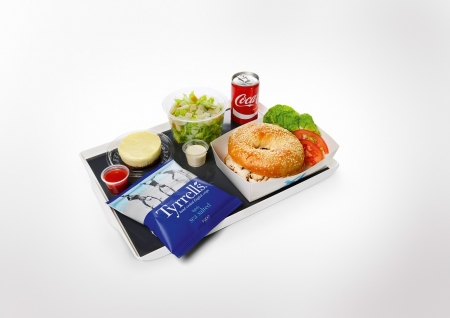 XL Airways - Street Food Menu
XL Airways has developed a wide range of special meals an menus to meet your needs and expectations (kosher, halal, gluten free, vegan, kids...) and explore diverse culinary specialties: Italian, Spanish, Oriental, Street Food, Southwest France... (16 to 20 € per menu, beverage included). Last but not least novelty: the Chef's Menu by Yoni Saada, a typically French meal, by a renowmed Chef, to try on your flight back to San Francisco.
XL Airways - Chef's Menu
Non-stop flights
San Francisco – Paris CDG
with XL Airways
Summer 2017

XL Airways will begin its Summer service between SFO and Paris CDG as early as June 10, 2017 for more than 3 months.
XL Airways will operate direct flights
between Paris and San Francisco
from June 10 to September 24, 2017.

Until 3 weekly flights (on Monday, Wednesday and Saturday) from Paris CDG departing at 3:40pm and from San Francisco departing at 8:20pm.

XL Airways still offers very competitive fares
San Francisco - Paris
starting at $699
(depending on the selected dates).
YOU CAN BOOK YOUR FLIGHTS
From any travel agency
or online booking websites, code SE
By calling the US ticketing office 877-496-9889
Bon vol !
Agenda
Movie releases, Festivals & DVDs

Theatre plays, Ballet, Opera

Jazz, Rock, Pop, Symphonic & Co

Museums and Art Galleries

If you have some spare time...