EDVARD MUNCH AT THE SFMOMA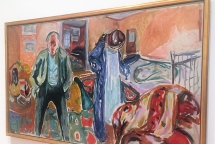 Between the clock and the bed... the SFMOMA just opened its galleries to Edvard Munch for a new exhibition beyond the Scream.
44 paintings for a brilliant exhibition that goes way beyond The Scream and let us discover the whole career of Edvard Munch.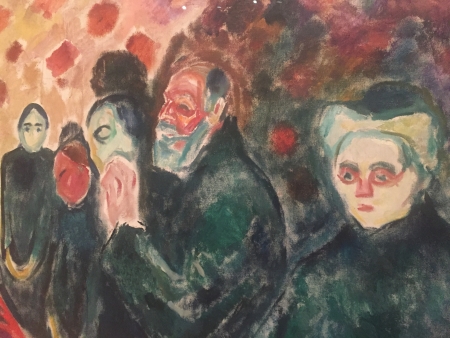 8 galleries have been dedicated to display all these works : In the Studio, Nocturnes, Love, Around the bed, Munch in the first person, Hallucination, Confessionals and self-Conceptions, In the sick room.
''The Sick Room'' is almost unbearable. While the other ones offer us a different view on this amazing artist. Of course, he seems to be constantly on the verge of depression and despair, and yet, there is something else. Always intense, borderline, scared and anguished. But we also find out about an elegant young man, rather handsome, believing in love, even if it comes with jealousy and pain.
And the art of Munch... the way he uses the canvas and makes it park of the overall creation. Stunning!
It is definitely a crazy exhibition in all senses of the word. Not exactly the tone we could have expected for the Summer of Love. Let say it is a different aspect of love and passion.
Edvard Munch : Between the Clock and thee Bed
@ the SFMOMA
Floor 4
June 24 juin until October 9, 2017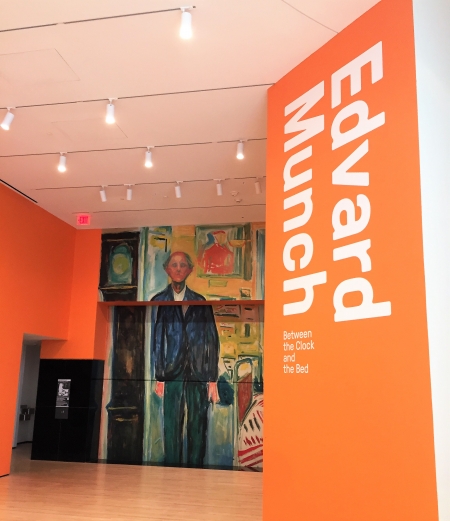 Agenda
Movie releases, Festivals & DVDs

Theatre plays, Ballet, Opera

Jazz, Rock, Pop, Symphonic & Co

Museums and Art Galleries

If you have some spare time...