Do you plan to open a new shop in SF ? The FACCSF has answers to your questions.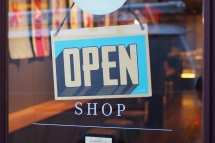 Tech is fine, great, amazing... and yet is not all. It seems obvious even though, sometimes, one could feel lonely if not a geek, a coder, involved in a tech start up or behind the latest app.
The FACCSF got the bright idea to launch a new series of events / meetings, the Lifestyle Committees.
Alexia Cornu (Most probably the most renowned French Coach in the Bay:-)) and Laura Guèye (in charge of Marketing and Business Development at Atelier Emmanuel) are both FACCSF members and are representing the Lifestyle Committees.
The idea is pretty simple: initiate a series of events, the Lifestyle Committees, to gather loval experts who will answer your questions to help you, guide you, inspire you in areas such as fashion, beauty, well being, travel and hospitality...
First event of this kind will take place on Thursday, February 2, 2017 at Capgemini Applied Innovation Exchange from 6:30pm to 8:30pm.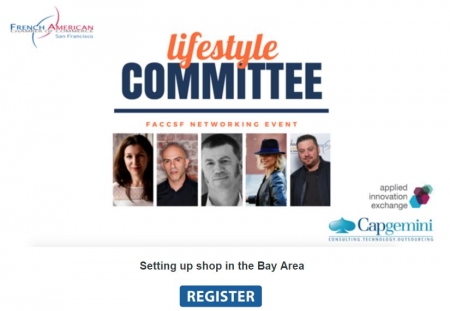 First Lifestyle topic ? Do you plan to start a new business in San Francisco or the Bay Area, brick and mortar one ? Local French American entrepreneurs experiences will be of precious help for you.
How to choose your location, your commercial lease and your neighborhood? How to open more locations? Learn how to avoid traps and other common sense tips for success!
Alexia and Laura have selected 5 ''panelists'' : Emmanuel Noel for Atelier Emmanuel, Delphine Richagneux for Manika Jewelry (store is on Market), Anya Lecat who launched the brand Les Lunes with already 4 locations at its name, Nick Ronan, owner and chef at Bisou Bistronomy on Market (Definitely part of our selection of French restaurants in San Francisco) and Simon Poulton, Commercial real estate broker.
Nice and broad Lifestyle panorama to investigate. The panel will be followed by a cocktail hour as a networking session with some gourmet treats from Crêpes Queen and Petit Pot.
LIFESTYLE COMMITTEE
Setting up shop in the Bay Area
Presented by the FACCSF (French American Chamber of Commerce of San Francisco)
Thursday, February 2, 2017
At Capgemini Applied Innovation Exchange
425 Brannan St , San Francisco (between 3rd & 4th Str.)
To register, click here.
FACCSF members $10
BABCSF and GABA members $10
Non-members $25
Agenda
Movie releases, Festivals & DVDs

Theatre plays, Ballet, Opera

Jazz, Rock, Pop, Symphonic & Co

Museums and Art Galleries

If you have some spare time...