DISCOVER THE TEMPLE AT BURNING MAN, A WEB SERIE BY LAURENT LE GALL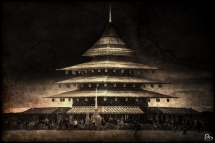 Laurent Le Gall has been living in the Bay Area for the last 20 years. Burning Man has become like a ritual, like a retreat to share thoughts and emotions. He directed and produced a serie of 8 short documentaries to document this overwhelming exprience.
''In a place where politics and religion keep failing,
the artistic vision of David Best invites us
on a voyage to the heart of an art form that heals.''
Renowned on a worlwide scale, Burning Man gathers every year, for a week, a community of now about 75,000!! people, to celebrate art, creativity, self-expression and self-reliance.
The very last day, ''Burners'' burn down a gigantic temple, located at the heart of the ephemeral city. Laurent le Gall tells you the story of this Temple which construction lasted more than 5 months and required dozen of people working on it.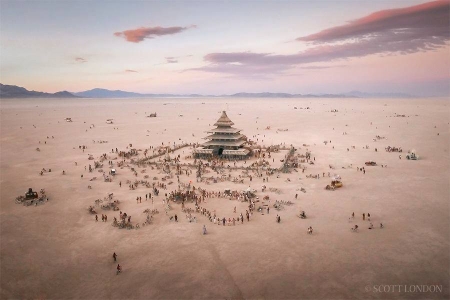 The Temple 2016
Photo crédit : Scott London
David Best had the idea of this ephemeral Temple about 15 years ago. Between April and September, a new Temple is built every year by a team of volunteers. During the week at Burning Man, the Temple is covered with messages, photos, gifts brought by Burners who wish to move forward after a difficult time, a grief, the loss of a close one. At the end of the Festival, the Temple is like sacrificed through fire, this ritual aiming at offering a symbolic rebirth to the Burners, like a catharsis. In barely 20 minutes, a five month work is turned into ashes.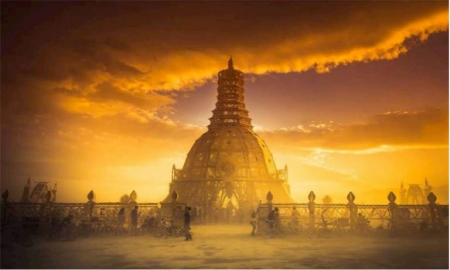 Laurent Le Gall found out about Burning Man in 2002, 2 years after he lost his dad from a brain tumor. His grief was immense and he painfully trie to move forward. Laurent has been overwhelmed by all the beauty, the creativity, the difference at Burning Man and feel like they genuinely contribute to thrive and heal.
After 3 days when he could not catch any picture - like lost in the turmoil of the event - Laurent discovered the gigantic Temple, raised in the middle of the desert.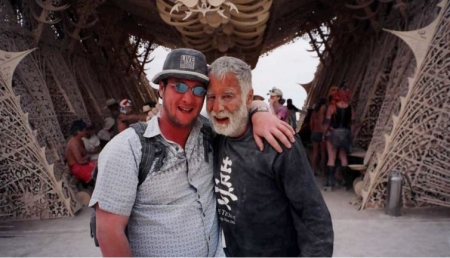 That is when he met David Best for the first time. This Californian artist builds temples out of recycled materials in memory of beloved lost ones, as a tribute. David understood right away the grief Laurent was dealing with. And that is where their friendship and mutual respect all started.
Laurent Le Gall: ''While the Temple seemed to me like odd in the first place, I realized its spiritual significance and emotional impact, and finally considered it for what it genuinely was, a sanctuary.
Meeting David Best and The Temple's crew has been one of the most important moments in my life, personal and professional one.''
The Temple 2016 - Photo Credit : Gilles Bonugli Kali
Laurent Le Gall: ''Since then, every year, I am accompanying my friends and close ones to the Temple, and now, even my son, whose look at this whole event overwhelmes me. Each and every year, for the last 13 years, I have been filming this epic renewed adventure. The Temple became the spiritual heart of Burning Man. He does exist only in our memory. That is why I decided to develop the webserie to document it and reveal it to a wider public, to share a unique experience of Life.''
THE TEMPLE
Laurent Le Gall achieved his project with a 8-episode webserie. You can watch them on Youtube, and follow this itinerary through a unique, creative and artistic experience.
Watch the trailer, here, to get a first idea...
THE TEMPLE
By Laurent Le Gall
Watch the whole web serie, here.
Agenda
Movie releases, Festivals & DVDs

Theatre plays, Ballet, Opera

Jazz, Rock, Pop, Symphonic & Co

Museums and Art Galleries

If you have some spare time...