DISCOVER FRENCH MUSICIAN AND PRODUCER, PETIT BISCUIT, IN CONCERT IN SAN FRANCISCO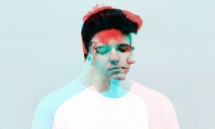 Petit Biscuit, the young (like in really young) French electro music phenomenon, will perform in San Francisco next Spring.
Petit Biscuit has already 4concerts, scheduled in April 2017, on that side of the world, starting in Toronto on the 12th, then Los Angeles on the 13th, San Francisco the14th, and New York the 15th. Travel broadens the mind. Reading interviews by Petit Biscuit, you will understand that he must have traveled a lot already,.
It's true he looks and sounds like the Little Prince of the Electro. Until now, there was Madeon, but he recently turned 22 which makes him almost not really a veteran, but an accomplished artist already. Petit Biscuit (Mehdi Benjelloun) has not even turned 17 yet and nevertheless, has already widespread his music production with success on the web. We wish him to follow the same brilliant path as Madeon's one.
His stage name, Petit Biscuit, is a good illustration of his music. Sweet, kindof muffled, smooth, with humming voices (as a signature) in the background, with an incantatory nagging (in a positive way) feeling.
In 2015, Petit Biscuit released Sunset Lover taht met a huge success on Youtube with more than 12 Millions views. That's how we found out about him. And it was a crush at the first hearing.
Petit Biscuit will be at the Rickshaw Stop on April 14, 2017...
He won't be even 18... as his public we guess. The very good news is that the concert will be open to 16+. Nice move. Thank you very much to the Rickshaw Stop for the initiative!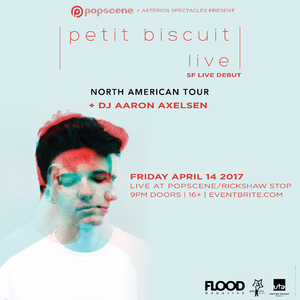 PETIT BISCUIT
@ RICKSHAW STOP
Friday, April 14, 2017
To buy your tickets, click here.
Agenda
Movie releases, Festivals & DVDs

Theatre plays, Ballet, Opera

Jazz, Rock, Pop, Symphonic & Co

Museums and Art Galleries

If you have some spare time...