Discover 31, a musical, the French way!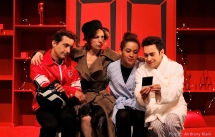 31 has met a huge success in Avignon, the theatre Summer French Mecca, and then in Paris. The musical will be presented at the TLF in French with English subtitles.
A great initiative to have the subtitles... because Art is all about sharing emotions. That will definitely help!
The story briefly...
In "31" the past moves the plot forward. The audience follows a treasure hunt, where the Happy End is a Happy beginning…Over 10 years ago, for a reason we do not know yet, Stéphane, Victoire, Anthony and Ruben had decided to spend together all December 31 to come, not necessarily to celebrate the new year! We meet them on December 31, 1999. It's is one of their ritual meeting, a picture of their friendship…until unsaid things broke out in an epic argument. Before they could discuss it and we can understand the origin of this friendship exasperation, we go back in time with them, from one December 31 to the one before, until their first new year's eve in 1979. They were then 8, 13, 16, and 25 years old! When we least expect it, we are brought back to their 1999 argument for an unexpected ending.
Press reviews in France unanimously insisted on the great performances by the 4 comedians as well as on the subtle and smart staging and directing by Virginie Lemoine, who started years ago with stand up comedy shows.
31 is about friendship, life, unsaid things, coming out, weddings, love... 31, which is rather rare in France in theatres, is talking about AIDS and homosexuality.
The creators of 31 are part of the collective group Les Funambules which gathers over 200 artistes. They created a music album also called les Funambules aiming at speaking about Gays in a different way.
31
Au TLF
Le vendredi 9 février 2018
En Français avec des sous-titres en Anglais
Pour acheter vos tickets, cliquez ici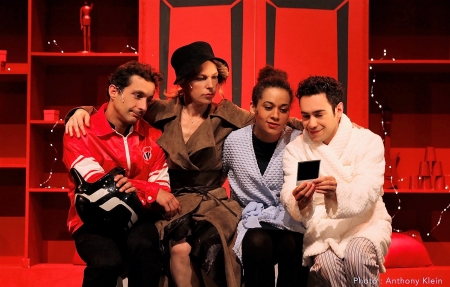 Agenda
Movie releases, Festivals & DVDs

Theatre plays, Ballet, Opera

Jazz, Rock, Pop, Symphonic & Co

Museums and Art Galleries

If you have some spare time...