Dheepan, the new film by French director Jacques Audiard, opens in San Francisco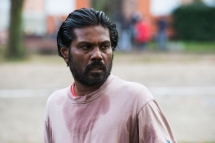 Jacques Audiard received the Palme d'Or in Cannes in 2015 for his latest movie, Dheepan that has finally opened in San Francisco and the Bay Area after having been part of the Mill Valley Film Festival selection last year.
Since his first movie (as a director) ''See How They Fall'', Jacques Audiard kept on surprising us. You feel like he is always where you don't expect him and always directing amazing actors with an outstanding talent. While Rust and Bone featured super famous Marion Cotillard, this time, for Dheepan, Jacques Audiard chose non-professional actors, Kalieaswari Srinivasan et Antonythasan Jesuthasan, for more realism maybe, for more credibility also.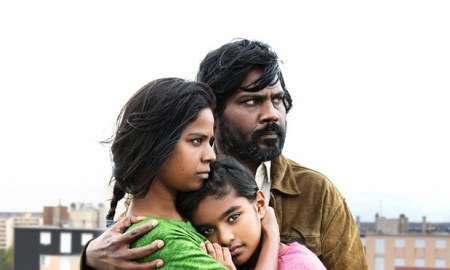 Winner of the Palme d'Or at the 2015 Cannes Film Festival, the new film from acclaimed director Jacques Audiard (A Prophet, Rust and Bone) is a gripping, human tale of survival. On the losing side of a civil war in Sri Lanka, a Tamil soldier (Antonythasan Jesuthasan) poses as the husband and father of two other refugees in order to escape their ravaged homeland. Arriving in France, the makeshift "family" sets about establishing a new life—only to find themselves once again embroiled in violence on the mean streets of Paris. A heartrending saga of three strangers united by circumstance and struggle, Dheepan is both a tour-de-force thriller and a powerful depiction of the immigrant experience.
Dheepan
Latest movie by French diretor Jacques Audiard
Theaters and showtimes for Dheepan in San Francisco
Agenda
Movie releases, Festivals & DVDs

Theatre plays, Ballet, Opera

Jazz, Rock, Pop, Symphonic & Co

Museums and Art Galleries

If you have some spare time...