CREATIVE GROWTH @ 836M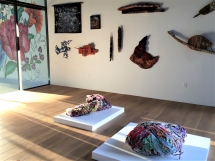 Since last Fall, 836M Gallery presented a series of exhibits dedicated to artists working at Creative Growth in Oakland. The fourth and last one is open until May 8.
SOME WORDS ABOUT CREATVE GROWTH...
Creative Growth Art Center opened in Oakland in 1974. It was the first center of its kind and became a real landmark in the Bay Area, and an example to follow, support and encourage.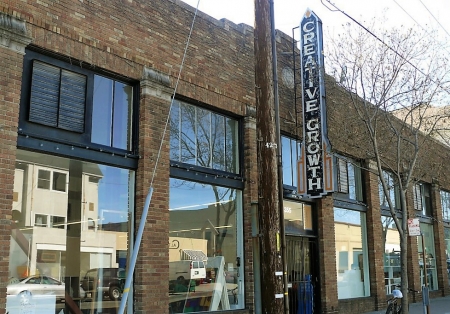 Creative Growth Art Center serves around 150 adult artists with developmental, mental and physical disabilities, providing a professional studio environment for artistic development, gallery exhibition and representation, and a social atmosphere among peers. Artwork fostered in this unique environment is included in prominent collections and museums worldwide.
836M AIMED AT OFFERING A WINDOW
IN SAN FRANCISCO
TO CREATIVE GROWTH
836M worked with Creative Growth to curate a series of exhibits dedicated to their artists and thus contribute to make their work and art known by a broader public.
This fourth and final exhibit entitled "Vive L'Art" will feature the work of the late fiber artist, Judith Scott and Dan Miller.
Judith Scott
An artist with a story @ Creative Growth
Scott's work has been included in major shows in Switzerland, Japan and New York, and was last featured in an exhibit dedicated to her work called Bound and Unbound at the Brooklyn Museum that ran from October 2014 to March 2015.

Andrea K. Scott writing in The New Yorker called the work "magnificent" and described Scott as making "sculptures with secrets," with the headline referring to the artist as a "Wrap Star"

"The best sculptures are trojan horses, staging sneak attacks on the status quo, from Marcel Duchamp's readymade snow shovel to Franz West's ingenuities in plaster and papier-mâché. The American sculptor Judith Scott literally concealed things: each of her cocoon-like constructions began with an objet trouvé—an umbrella, a skateboard, a tree branch, her own jewelry—around which she wound layers and layers and layers of yarn, twine, and strips of textiles until the item's identity was obscured. She made sculptures with secrets. These magnificent fibre-wrapped works are now at the Brooklyn Museum, in "Bound and Unbound," a show curated by Matthew Higgs and Catherine Morris.
The story of her life is absolutely overwhelming. She was born in 1943 in Ohio with Down Syndrom. At the age of seven, she was sent to an Ohio state institution where she remained until her sister became her guardian 35 years later. She happened to be deaf-and-dumb, but it remained unknown for years. She then joined Creative Growth in 1986 where she developed her art, talent and skill and could let her inner passion thrive.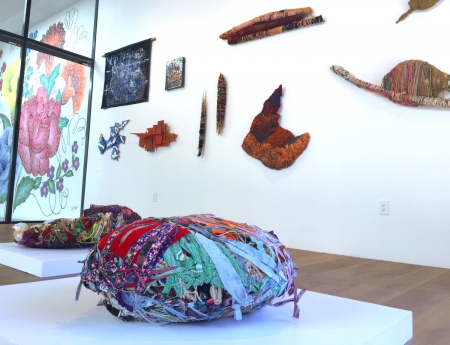 Dan Miller
A matter of words
Dan Miller was born in Castro Valley in 1961. Dan Miller began with Creative Growth in the 80s, where he still produces work. Pieces by the artist reside in the permanent collection at MOMA and the Smithsonian American Art Museum. He uses words, superimposing them in multiple layers until they became illegible.
Together, the work of Judith Scott and Dan Miller has changed the understanding and appreciation of how artists with developmental disabilities can become a part of the contemporary art world.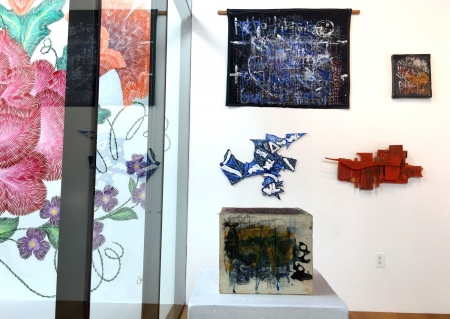 CREATIVE GROWTH @ 836M
WHEN A REAL OAKLAND GEM COMES TO SF
Congratulations to Creative Growth naturally, and to Tom di Maria, its director since 2000. The accomplishment is simply awesome and the purpose brilliant.
We can't help but thanking Julie and Sébastien Lépinard who created 836M Gallery in 2015 in collaboration with Agnès Faure, all driven by their passion for art, their wish to share it and their conviction that art has the ability to bring people together and inspire a positive and innovating change.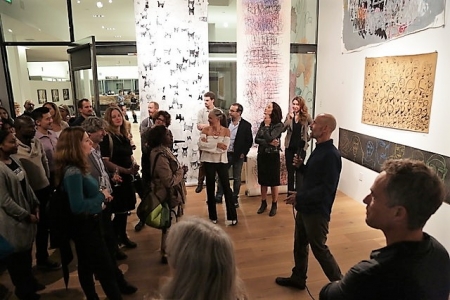 What a great intitiative to have collaborated with Creative Growth and offered a window to its artists at the heart of San Francisco.
VIVE L'ART
@ 836M
March 2 - April 28, 2017
Extended until May 8, 2017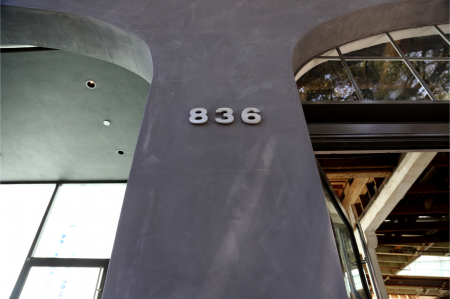 Agenda
Movie releases, Festivals & DVDs

Theatre plays, Ballet, Opera

Jazz, Rock, Pop, Symphonic & Co

Museums and Art Galleries

If you have some spare time...