CRAFTIFICE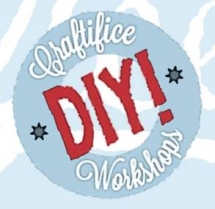 DIY + Arts & Crafts + Meet ups = Craftifice!
At Craftifice, they believe that Arts & Crafts workshops are for the kids, but not only!
With Craftifice, you can invite friends for a glass of wine, for a tea, for a coffee, for a potluck... and a workshop with a theme that you will have chosen or imagined.
We like the idea, the website is really cute and pictures inspire us.
So we asked some questions to Emilie, the one behind Craftifice, to get to know her and her project better.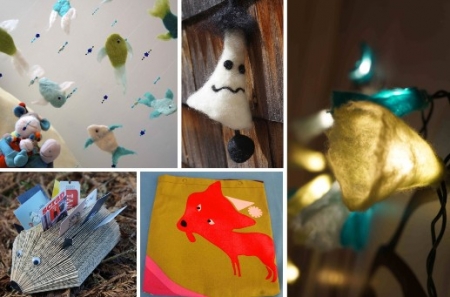 Emilie arrived in San Francisco about 18 months ago. She made the decision at that time to launch Craftifice, converting her passion for crafts and getting people together into a greater project.
Emilie, can you tell us the story of Craftifice in some kind of short self portrait?
I created Craftifice to help people getting together in an unusual, more exciting way. It's always great to have a cup of tea or a glass of wine with your friends, family or colleagues. How about bringing a creative, artistic dimension to the gathering? Craftifice helps transform birthday parties, bridal showers, baby showers and other special occasions into an unforgettable creative event!
We provide all needed materials, tools, instructions... and a ton of fun! while people decide where the party takes place (home, office, gym, whatever...)
We offer 2 options...

Make & Keep workshop: Everyone crafts together but on his/her own project

Make & Give workshop: Everyone collaborates to the creation of a common gift to the celebrated person.
Our workshop can be held in English or French, at people's convenience.
Congrats for the great project. You are going to love Halloween, you will fall for the tiny little sweet things for the kids bedrooms, and upcoming Holidays should be very creative!
You can book now your Halloween workshops.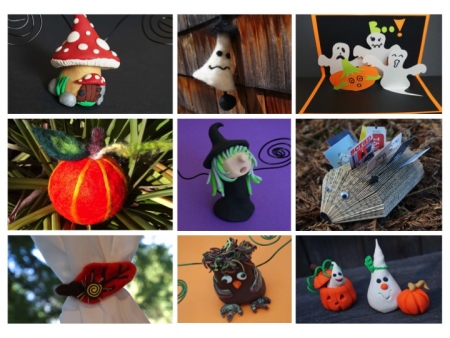 As usual, we could not help but asking for some of her favorite addresses.
Here we go...
A casual restaurant in the Castro: Kasa, an excellent Indian fast food. Check also their truck at Off the Grid.
A cafe on Cole:
Cole Valley Cafe for its cakes and fresh orange juices.
Uncobbler on Irving:
Sunset Shoe Repair, 621 Irving Street
And obviously, one crafts store:
ImagiKnit, amazing, charming, timeless place on 18th Street.
Arts & Crafts workshops
Agenda
Movie releases, Festivals & DVDs

Theatre plays, Ballet, Opera

Jazz, Rock, Pop, Symphonic & Co

Museums and Art Galleries

If you have some spare time...