Claude Monet before Impressionism… in San Francisco, at the Legion of Honor Museum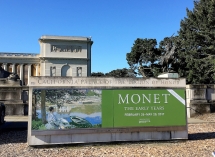 The Legion of Honor Museum will host the new exhibition Monet, The Early Years, starting February 25 2017 until May 29, 2017. You thought you already knew everything about Monet... his early years are a pure joy to go through.
Obviosuly, when one mentions Monet, you will answer... Giverny, Déjeuner sur l'herbe, the Nympheas, the pond, Étretat... And you will be totally right. And still, Monet has some sides you have no idea of.
The main interest of this splendid exhibition presented at the legion of Honor Museum is si to focus on Monet's early years. The selection gathers works completed betwenn 1858 (Monet was barely 18!) and 1872. He is not celebrated yet, but his style already asserts itself, his art, his landscapes, his portraits show an outstanding maturity and a unique mastery.
The exhibition gathers about 50 works borrowed from a few renowned and prestigious museums such as the Musée d'Orsay (of course!), the National Gallery of Art in Washington, the Metropolitan Museum of Art in New York...
We had the chance to discover the exhibition following comments and explanations by Esther Bell on the one hand, and George Shackelford, ''Deputy Director of the Kimbell Art Museum in Fort Worth, Texas'', on the other hand. Lucky we are!
The Legion of Honor follows his long time tradition of beautiful and yet intimate exhibitions. We definitely fell for Monet's portraits that express so much emotion. Our favorite one...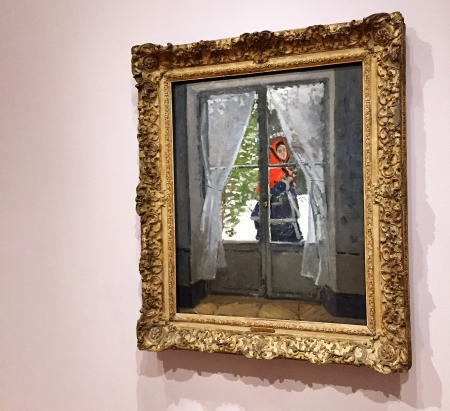 Le foulard rouge (The Red Kerchief) - Claude Monet - 1869
We definitely recommend you to go as soon as February 25. George Shackelford will be there to give a lecture. There also will live music performance (with the renowned organ of the Museum). Quite an experience.
We also recommend you to check online the digital story of the exhibition.This new service offered by the Museum will definitely improve your experience with details and hints to guide you through the artworks.
And for tose who are not familiar with the process, we, of course, recommend you to become a member of both the Legion of Honor and he de Young. Priceless...
Last but not least... since you are there... don't skip the main collection at the Legion of Honor whose diversity is a pure delight.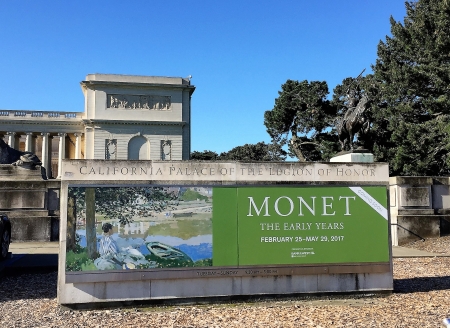 MONET, THE EARLY YEARS
@ the Legion of Honor Museum
February 25 - May 29, 2017
Everything you should know about Monet, the Earky Years at the Legion of Honor Museum
Agenda
Movie releases, Festivals & DVDs

Theatre plays, Ballet, Opera

Jazz, Rock, Pop, Symphonic & Co

Museums and Art Galleries

If you have some spare time...