CHANTAL GUILLON WELCOMES YOU TO ITS SOMA CAFE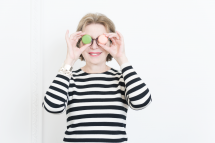 Last thursday, we joined a nice group of bloggers at Chantal Guillon's SOMA location, for the launch of Bitte's Spring/Summer collection. Here is our little story of our end of the afternoon in a sunny SOMA.
Organized by the French duo behind AProposSF. Vanessa and Charlotte, the press event for the new Bitte collection, was thrown in the sweet and warm Chantal Guillon Cafe & Patisserie on Howard Street.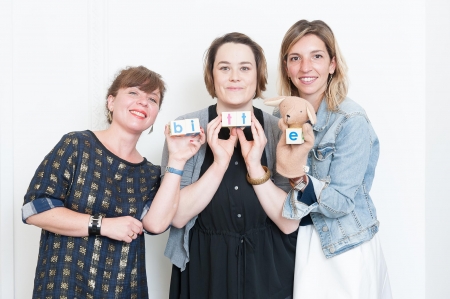 Vanessa, Maïa & Charlotte
Photo by Sabrina Bot
Bitte is a new online boutique offering a wide array of clothes, toys and accessories for babies and kids, which was launched by a mother and her daughter, Sara McDonald and Maia McDonald Smith.
Their selection, with nice pastel tones, gathers a galore of brands like Alice & Ames, OMAMIMINI, Arsene et les pipelettes (gorgeous French brand whose name means a lot to us...), but also Oeuf, Petit Pehr, Chronicle Books... Discover by yourself all the items and articles picked with great care and taste.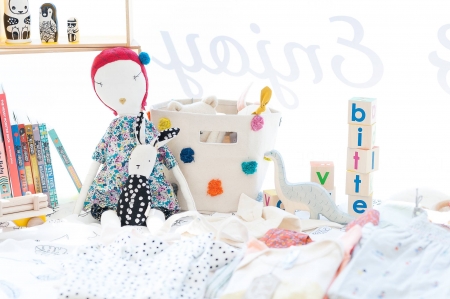 Photo by Sabrina Bot
Chantal Guillon's Cafe and Patisserie goes way beyond the simple concept of that kind of location. The address on Howard Street became their main kitchen, like a gourmet lab where everything beautiful, good, tasty and round is created and baked.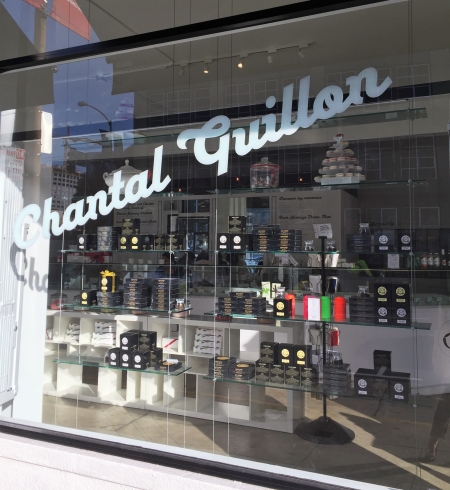 The place is wide, with pretty high ceilings, white and so colorful all at once, welcoming and warm like a friendly haven in this effervescent neighborhood. Not a detail was neglected and the result is a joyful and appealing place.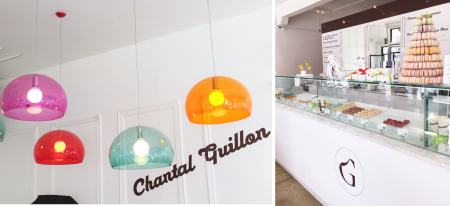 Obviously, you'll have some macarons with a Mariage Frères tea. But now, there, you have so many other options on the menu. It is open everyday except Sunday, and in addition to the renowned macarons, you will find other sweet delights for your breakfast or desserts, and savory dishes with a French touch for your lunch.
It is not because Chantal Guillon is in SOMA that you should neglect Hayes or Palo Alto. Nevertheless, you won't regret the look and going there.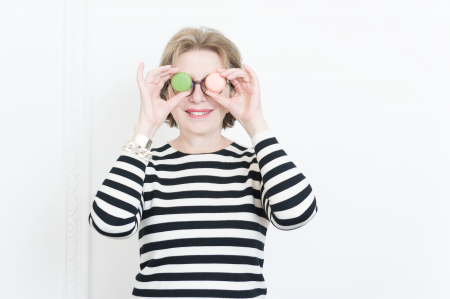 Photo by Sabrina Bot
We warmly thank Chantal and Alexandra for their nice welcome. Congrats to Charlotte and Vanessa for the great organization. And bravo Maïa for Bitte and its absolutely cute and gorgeous selection.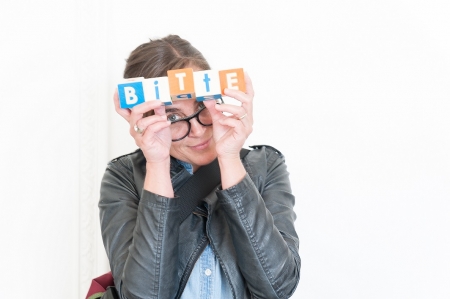 Agenda
Movie releases, Festivals & DVDs

Theatre plays, Ballet, Opera

Jazz, Rock, Pop, Symphonic & Co

Museums and Art Galleries

If you have some spare time...