Chandran Gallery: The Aromatics by French artist Jean Jullien opens in San Francisco on May 2nd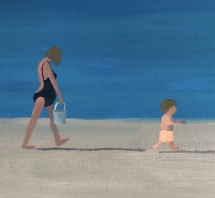 From May 2 to June 9, 2019, the French artist Jean Jullien's paintings series, The Aromatics, will be exhibited at Chandran Gallery, 2 blocks away from Union Square.
Actually, we all know Jean Jullien, French illustrator and artist, based in London. He is the one behind the pencil against the kalachnikov illustration after the Charlie Hebdo's attack in Paris, and he is the one who re-imagined the Peace and Love symbol to create Peace for Paris with the Eiffel Tower at the heart of the circle after the Bataclan. We all have them in mind, we shared them , we were all moved and inspired by them, as they were bearing a simple and powerful message.
From London to Paris, New York to Brussels, Bangkik to Hong Kong, inside galleries or as public art, in books and magazines, on paper or fabrics, on skate boards or posters (as for Netflix, lately, to illustrate Stranger Things, for example), Jean Jullien is a bit everywhere and sometimes where we would not expect him.
Black ink forms and contours, bright flat tints, minimalist environments, and a sharp sense of humor... make his style easy to identify at the first sight.
Last summer, Jean Jullien was already at the Chandran Gallery with the exhibiton, Le Jardin Bleu. Here he comes again with The Aromatics.
The Aromatics paintings are inspired by his sketchbooks. Listen to the artist himself in this video shared by Chop' Em Down Films, >> here, on Instagram.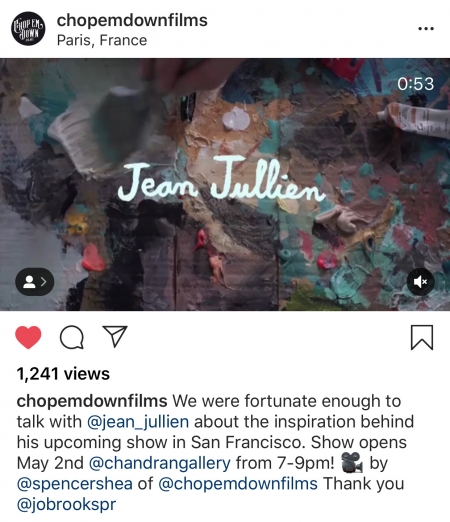 Simple figures and silhouettes, but no dark thin contours, colors are rather soft and characters slightly blured. We feel like dragged into memories, memories of some vacations, some good times, quiet and peaceful ones, a silent past, like in slow motion.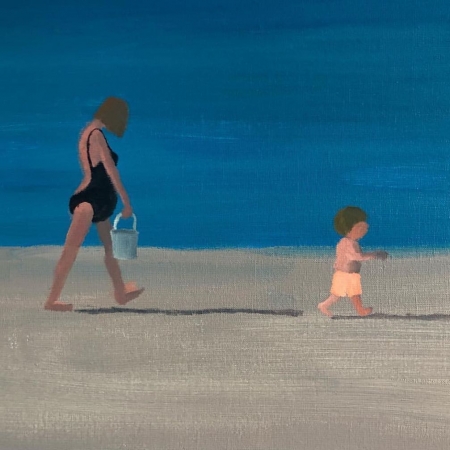 The Aromatics by Jean Jullien at Chandran Gallery, starting May 2, 2019. Opening will take place from 7 to 9pm, with Jean Jullien attending.
The Aromatics
Par Jean Jullien
@ the Chandran Gallery
May 2 - June 9, 2019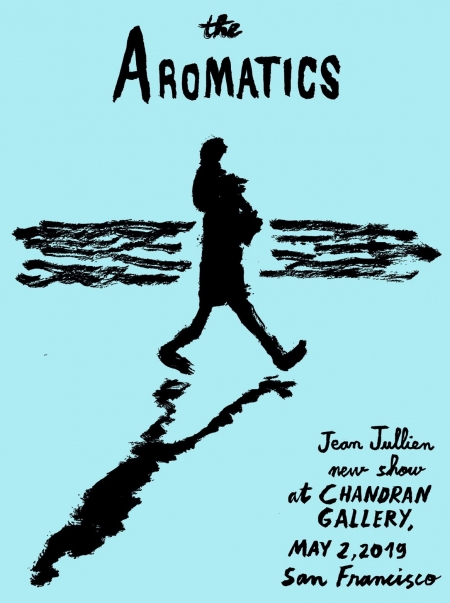 Agenda
Movie releases, Festivals & DVDs

Theatre plays, Ballet, Opera

Jazz, Rock, Pop, Symphonic & Co

Museums and Art Galleries

If you have some spare time...