Caperrnaum, the latest movie by Nadine Labaki, opens in San Francisco and the Bay Area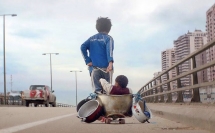 Following Caramel and Where do we go now?, Capernaum is the latest movie by Nadine Labaki. Acclaimed at Cannes, the movie is true gem. A absolute must see.
Winner of the Grand Jury Prize at the Cannes Film Festival, Nadine Labaki's CAPERNAUM ("Chaos") tells the story of Zain, a young Syrian refugee in Beyrouth, who sues his parents for the "crime" of giving him life.

CAPERNAUM was made with a cast of non-professionals playing characters whose lives closely parallel their own. Nadine Labaki did not make a documentary. Nevertheless, what she is filming is real life. And it's like a wake up call with a movie which allows to witness reality.
We met Nadine Labaki in San Francisco when she came for the preview of the movie. The interview is in French >> here
Be prepared for a rollercoaster of emotions, but not only. As usual, Nadine is talking about Love, about Women, with a sense of humour that alleviates sometimes the intensity of the script and contributes to the wake up call. And ultimately, she leaves some space to a possibility of hope, and that maks the whole difference.
The trailer...
CAPERNAUM (CAPHARNAÜM)
Opens in San Francisco on December 21, 2018 at the Clay Theatre
Opens in Berkeley on December 28, 2018 at Shattuck Cinemas
Opens on December 28, 2018 at Century 16 in Pleasant Hill
Opens on December 28, 2018 at the Christopher B. Smith Rafael Film Center in San Rafael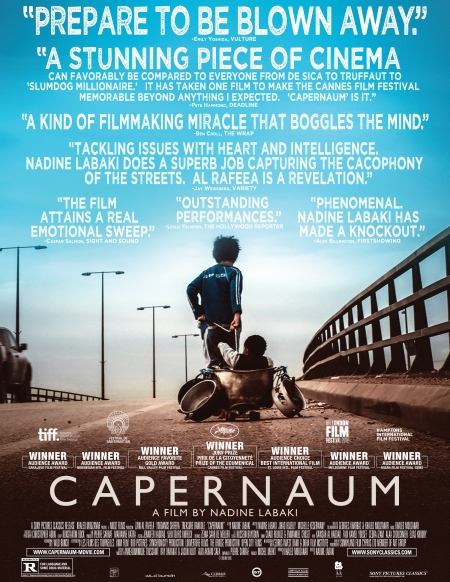 Agenda
Movie releases, Festivals & DVDs

Theatre plays, Ballet, Opera

Jazz, Rock, Pop, Symphonic & Co

Museums and Art Galleries

If you have some spare time...