BILINGUAL SUMMER CAMPS BY PETITS PAS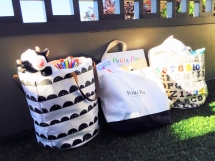 Petits Pas, the new yoga and dance studio in San Francisco, will organize Summer Camps from July 18 until August 19. Enroll your kids now.
We had interviewed Virginie Personne, the founder of Petits Pas when she opened her new yoga and dance studio for kids and adults, near Glen Park, in April.
First testimonials are so enthusiatic! They insist on Virginie's expertise as a dancer and yoga teacher, but also on her teaching skills and method, based on patience, kindness and respect.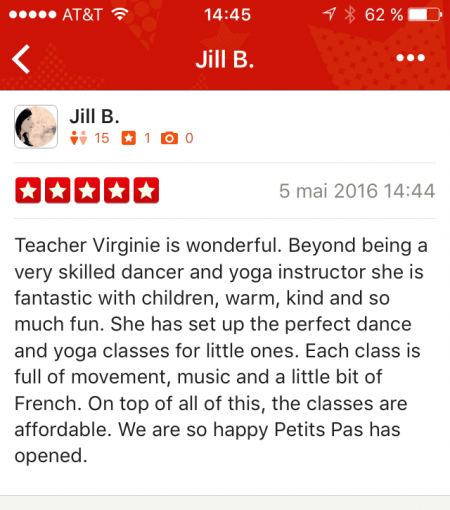 or...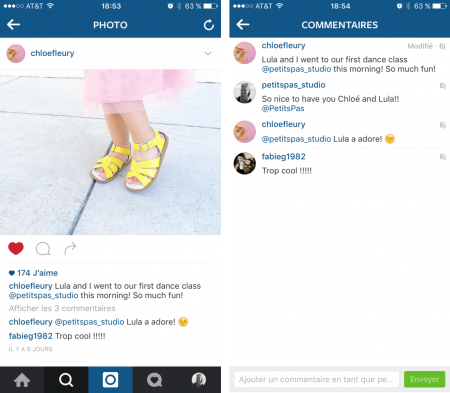 FRENCH AMERICAN
BILINGUAL SUMMER CAMPS
BY PETITS PAS
Here is what Virginie imagined for this summer, a whole program, around dance and yoga of course, in a French/English bilingual environment.
The program includes dance (ballet an moddern jazz), yoga, mime, arts and crafts with an immersion that goes beyond the language.

Each themed camp will explore a part of French culture through art of dance, traditions, history, fictional characters, Paris... A rejunevation for those who got away for quite a long time already and a great discovery for those who never lived in France or even never went there.

Virginie favors small groups (max 6 kids per camp) so that each can get full attention.

Virginie will invite ''special guests'' for arts and crafts workshops for instance.

5 camps: (Imaginary world (3.5-6 ans), Circus life (3.5-6 ans), Dance in Paris (6-10 ans), You are Yoga (3.5-6 ans), Discover France (3.5-6 ans).

Monday through Friday, 9am-1pm, at the Monterey Boulevard location near Glen Park.

$300 per week.

-

Petits Pas Studio

564 Monterey Blvd



Agenda
Movie releases, Festivals & DVDs

Theatre plays, Ballet, Opera

Jazz, Rock, Pop, Symphonic & Co

Museums and Art Galleries

If you have some spare time...