BEST KIDS THRIFT STORES IN SAN FRANCISCO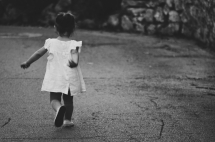 Used is the new new... even (or especially) when it comes to buy clothes for the kids! Second-hand stores are about to become the new way to shop - and actually to dress up - for young models with trendy moms.
Beyond the economic impact - on your own personal finances and on the global fashion industry - beyond the environmental impact too, fashion for kids, in its second hand, thrift, recycled version, is so appealing.
To help you and maybe inspire you, we had shared a while ago our selection of best second hand stores by San Francisco neighborhood with different nuances according to shopping and clothing styles, from thrift to vintage chic stores.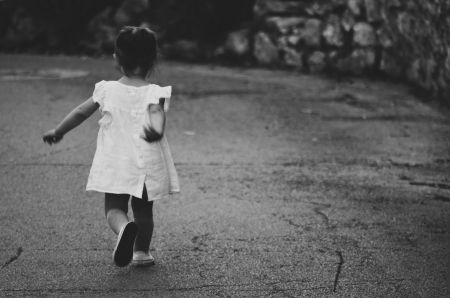 Photo by Caroline Hernandez
To go on with that trend, here is our selection of best kids thrift stores in San Francisco.
MINI CHIC
From classic to trendy but always Mini-Chic!
Mini Chic is most probably the latest addition on this market. It all started end of 2016.
Mini-Chic is a children's clothing company specializing in new and pre-owned French apparel for kids. By offering today's finest brands at affordable prices, our goal at Mini-Chic is to make life easy for parents and stylish for kids.
Visit their nice boutique on 18th Street, between Hartford and Noe, just a block away from Le Marais Bakery at the the corner with Sanchez.
MONKEI MILES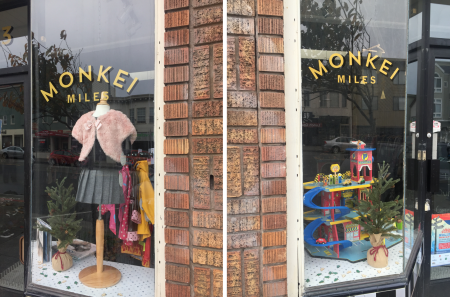 Urick used to work for Chloe's Closet and Gap. She founded Monkei Miles in the Inner Sunset last August. Her purpose is to offer great brands with clothes from new born to 14 yrs. Quality, design, style are her priority.
Monkei Miles
1523 Irving Street
CHLOE'S CLOSET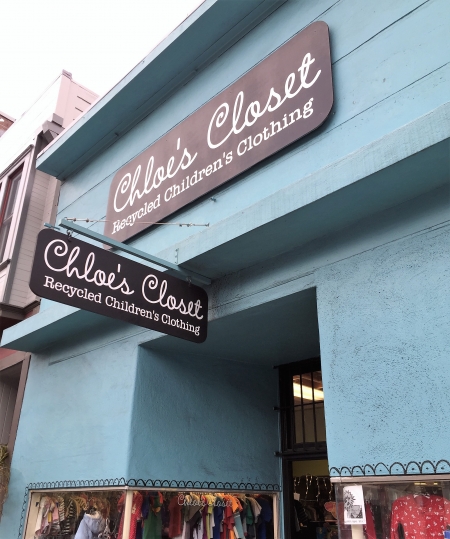 Local landmark when it comes to recycled and reused kids clothes and stuff. 3 locations with a very wide range of items from toys to books, from shoes to strollers, from clothes to costumes. Eberything about the kids, reused.
Chloe's Closet
451 Cortland Avenue - SF
616 Irving Street - SF
1545 Solano Avenue - Berkeley
HUNTER'S THREADS

Hunter's Threads is located in the Outer Sunset on Taraval. we recommend you to read the article on Hoodline when the store opened last year.
Re-used closed and stuff with a cause. Based on donations.
Hunter's Threads
2124 Taraval Street - SF
GOODWILL
Of course... Goodwill that happen sometimes to be a real treasure chest. Goodwill Store on Haight Street is one of the best spots ever.
ONLINE...
YOU WILL LOVE TO CHECK
OVER THE OCEAN
They recently developed a new service... OTO Pre-Loved, offering ''gently used'' clothes. Perfect taste and great choice.

LovedBy_ de ZIRAFFE
Great concept developed by Ziraffe based on a ''eco-kids-fashion'' community. Buy from local trendsetters who could be you actually.
> LovedBy_ présenté par Ziraffe en ligne.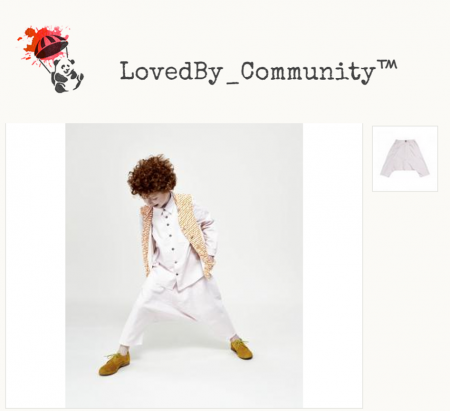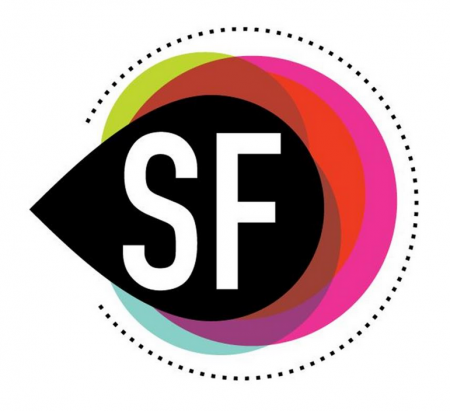 Agenda
Movie releases, Festivals & DVDs

Theatre plays, Ballet, Opera

Jazz, Rock, Pop, Symphonic & Co

Museums and Art Galleries

If you have some spare time...