Best bakeries by neighborhood to find a Bûche de Noël in San Francisco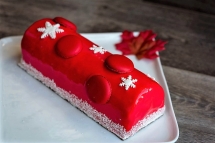 For years already, the French Xmas tradition has been adopted in San Francisco. Gourmet and artsy pictures show up on Facebook walls and Instagram threads. A good Bûche de Noël is a real piece of art. Let's find out where you can find one in San Francisco and around.

This year, we organized our selection by neighborhood to make it even easier for you. We also added some addresses in the East Bay and in the Peninsula.
We roughly split San Francisco in 4 big blocks as you can see below.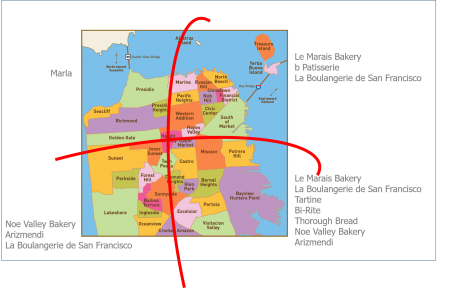 Lamia Cuisine Baking
But let's start first with Lamia Cuisine. Lamia is offering 7 different recipes. We tried 3 chocolates and Lemon. It is just love at the first bite. Ok, the expression has been used, re-used and mis-used. But still, love at the first bite!
Lamia Cuisine Baking
Delivers San Francisco, Marin, East Bay and Peninsula
Check directly when ordering about possible delivery fees depending on the areas.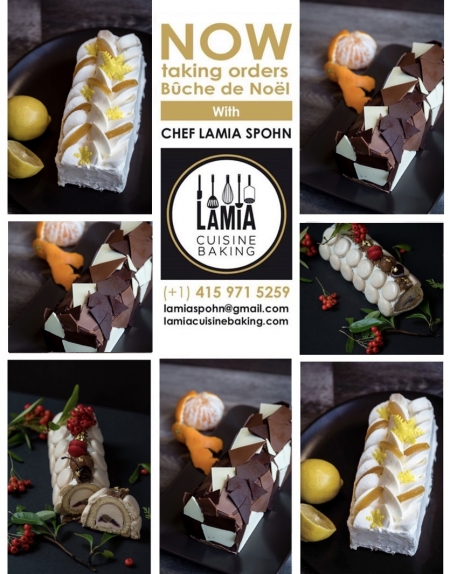 Photos credits : Florence Dupuy / http://flodupuy.com
SAN FRANCISCO
TOP - LEFT
(basically the Richmond)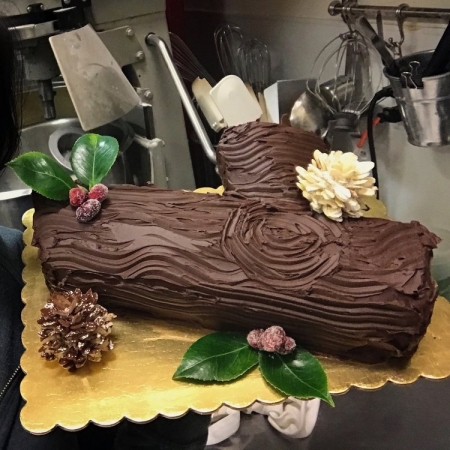 Here is another good reason to go to the Richmond. You can also visit them at the Ferry Building.
They have built a great reputation for their breads (and we confirm they deserve it). Their Holiday treats will alsoconvince you.
Marla Bakery
3619 Balboa Street, San Francisco
SAN FRANCISCO
TOP - RIGHT
(Marina, Russian Hill, Pacific Heights, FiDi,
Hayes Valley...)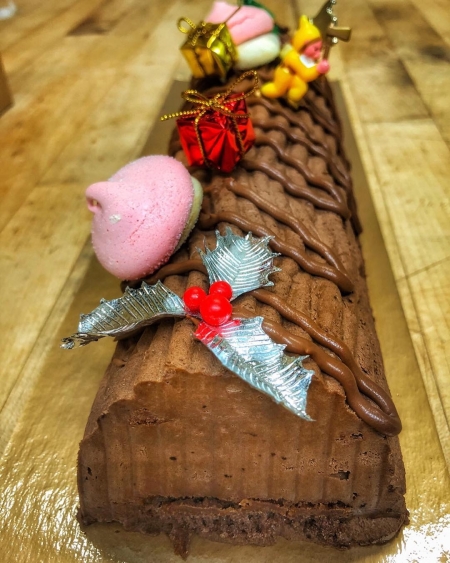 La Boulangerie de San Francisco
For the last 12 years, there have always been Bûches de Noël at la Boulangerie. Just call the nearest one to your place and check with them. Usually, the option is chocolate.
La Boulangerie de San Francisco
Pine / Sutter / Union / Hayes / Sutter / Montgomery
And of course Cole Street and 24th Street for the other neighborhoods.
b. patisserie
4 recipes, so unusual, like Carrot Creamcheese. The tradition revisited.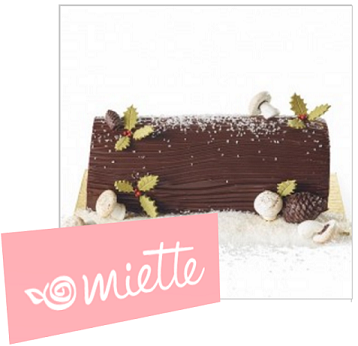 Miette
SF et East Bay.
One recipe, traditional one, chocolate one in 2 sizes. Available until December 24. Please place orders 2 days in advance. Pick-up in stores: Ferry Building, Hayes Valley and Jack London Square in Oakland.
Orders to be placed until December 18.
Miette
2-4 persons or 10-12
Of course, check also at Le Marais Bakery on Chesnut.
SAN FRANCISCO
BOTTOM - RIGHT
(Mission, Noe Valley, Bernal Heights, Glen Park)
Tartine, Mission district, SF
Genoise filled with espresso buttercream, meringue mushrooms, pistachio moss and Valrhona chocolate glaze.
Tartine
10 servings
Le menu de Noël de Xmas 2018 @ Tartine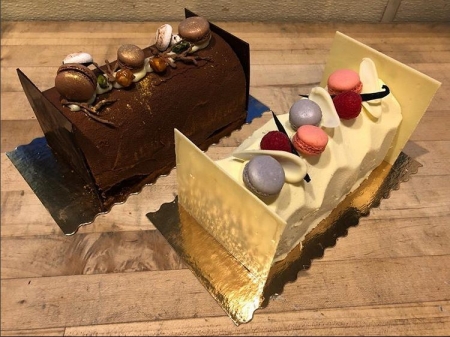 Thorough Bread & Pastry, Castro district, SF
Chocolate or Vanilla.
Thorough Bread & Pastry
248 Church Street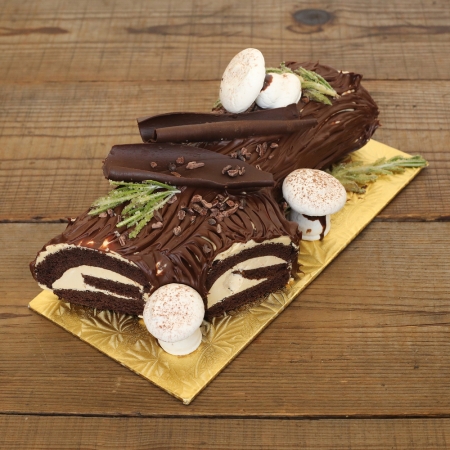 Bi-Rite
Bi-Rite offers one unique recipe, chocolate one.
At Bi-Rite, they even show you how they prepare it. The Bûche de Noël by Bi-Rite.
Bi-Rite
Also check Arizmendi on Valencia, don't miss Noe Valley Bakery (see below details with its West Portal location) and of course Le Marais Bakery with its bright restaurant located on Sanchez @ 18th Street. We haven't got the details yet, but we are pretty sure they will once again offer delicious Bûches as they used to. Anyhow, the place is filled with so many sophisticated pastries that you will always find a great idea to conclude your xmas eve dinner.
Le Marais Bakery
Chestnut Street / Ghirardelli Square / Sanchez @ 18th Street
SAN FRANCISCO
BOTTOM - LEFT
(Sunset, Inner Sunset, Cole Valley, West Portal)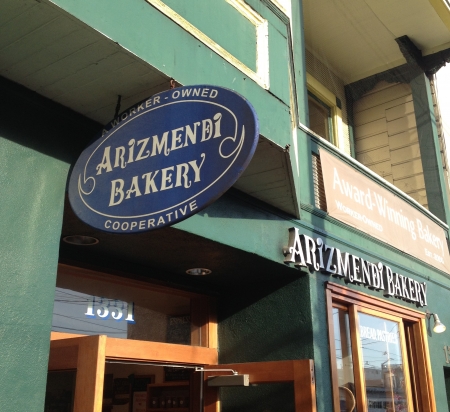 Arizmendi
One unique recipe for one of this SF Landmark on 9th avenue in the Inner Sunset. Each store has its own menu.
All products may be pre-ordered at 415 566 3117.
Available starting December 8, 2018.
Holiday Menu by Arizmendi - Inner Sunset
Noe Valley Bakery
The typical neighborhood Bakery. Noe Valley's families have been total fans for years already. West Portal is grateful for the bakery habing settled down last year in the neighborhood. For the Bûche, chocalatey version, moussse and ganache.
Noe Valley Bakery
4073 24th Street
28 West Portal Avenue
And of course, La Boulangerie de San Francisco on Cole & Carl. Don't forget it closes at 5PM.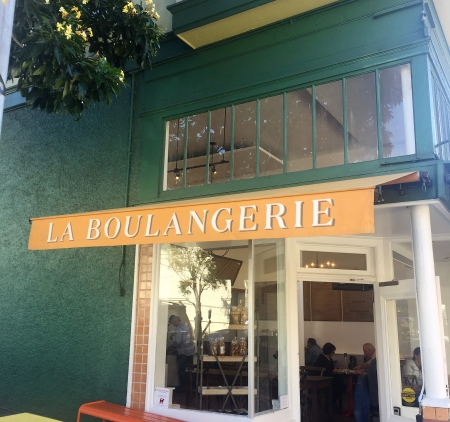 OUTSIDE SAN FRANCISCO
Going south...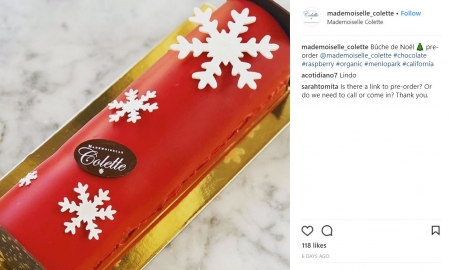 Mademoiselle Colette
Everybody should know Mademoiselle Colette, bringing a Parisian touch to Menlo Park.
Mademoiselle Colette
816 Santa Cruz Avenue, Menlo Park
499 Lytton Avenue, Palo Alto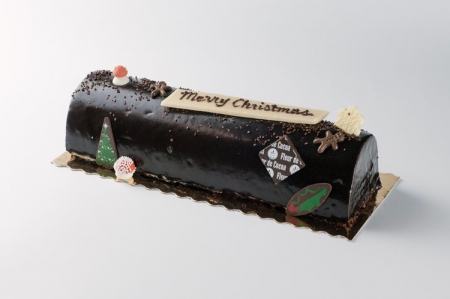 Fleur de Cocoa
3 recipes, 2 sizes.
Fleur de Cocoa
39 N Santa Cruz Ave, Los Gatos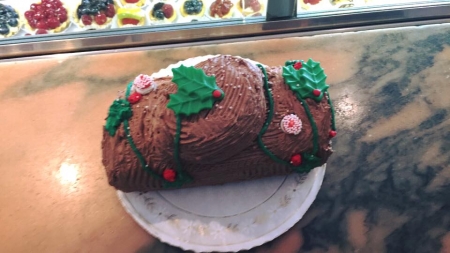 Douce France
In Palo Alto, Douce France offers a choice of 3 different sizes (6,8 or 10 persons), 3 fillings (chocolat, vanilla or orange) and 3 frostings (chocolate, vanilla or mocha). Custom made buche!
Douce France
855 El Camino Real
Town & Country Village - Palo Alto
Going East...
La Parisienne
One of the latest additions in Oakland when it comes to pastries.
La Parisienne
3249 Grand Avenue, Oakland
La Farine, East Bay
Chocolate Mousse rolled in Genoise cake with a Frangelico soak. Frosted with Chocolate Buttercream & decorated with fresh evergreens & Marzipane Mushrooms. Yum...
La Farine - East Bay
(Rockridge, Dimond, et Piedmont)
Masse's Pastries, East Bay
Their bûches have been among our favorites these last few years. You should check over there for your Holiday dinners. Their regular pastries are also awesome.
5 recipes this year to celebrate the Holidays!
Masse's Pastries
1469 Shattuck Ave, Berkeley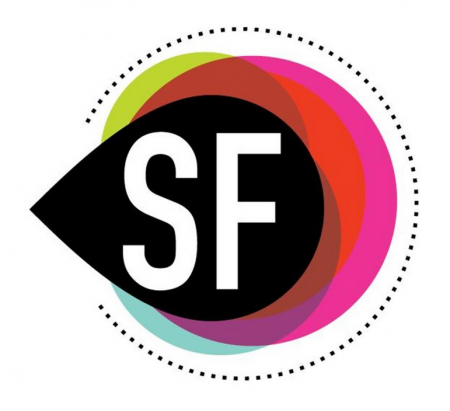 Agenda
Movie releases, Festivals & DVDs

Theatre plays, Ballet, Opera

Jazz, Rock, Pop, Symphonic & Co

Museums and Art Galleries

If you have some spare time...