BENJAMIN CLEMENTINE A SAN FRANCISCO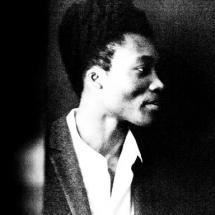 From New York to San Francisco, with Montreal, Toronto, Chicago and Los Angeles in between. Those are the cities welcoming Benjamin Clementine for his US/Canada tour before he goes back to Europe.
So lucky and fortunate we are to have the opportunity to see him in San Francisco. Benjamin Clementine will be at the Bimbo's 365 Club on October 22, 2015 for a unique performance before moving forward with his European tour from London to Berlin.
Musician, poet, pianist, singer, songwriter, and a magnificent performer... Benjamin Clementine is all at once, remarkable and yet unclassifiable.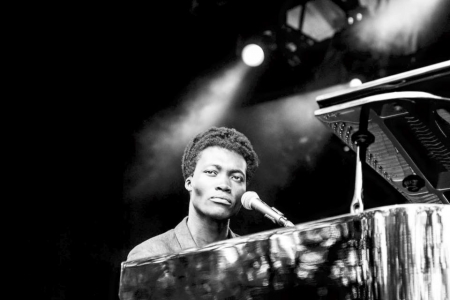 A Ghanaian immigrant raised in the impoverished, crime-infested town of Edmonton, he took to poetry and piano and as a teenager, then left to busk and live on the streets of Paris. In singing covers and his own songs, he soon found his own songs increasingly verbose, dramatic and assured, moving beyond the confines of pop music. He gained some notoriety on the Paris music scene, played a few festivals, got love from the likes of Björk and Sir Paul McCartney, and, soon after an appearance on Later With Jools Holland, Clementine became the most shared artist on Spotify, leading to a major label deal.
Read further on npr.org the review of his first album At least for now.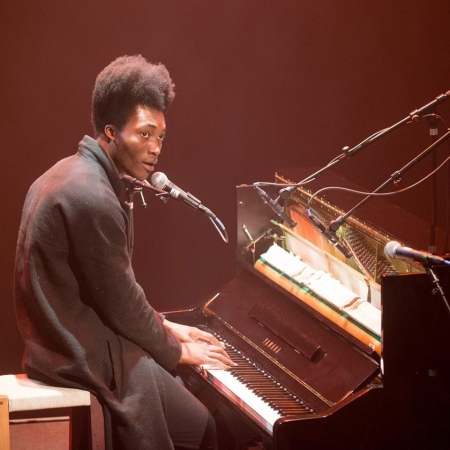 If it happens you don't know him yet, we recommend to watch and listen to this amazing video that was shared on the social networks when it got published earlier this year. You should be conquered by the voice, the tone, going from guttural to high-pitched, the character, the sound and the performance in the gorgeous and somptuous Sainte Genevieve Library in Paris.

BENJAMIN CLEMENTINE
@ the Bimbo's 365 Club
Thursday, October 22, 2015
To check the other cities and dates of his tour,
Agenda
Movie releases, Festivals & DVDs

Theatre plays, Ballet, Opera

Jazz, Rock, Pop, Symphonic & Co

Museums and Art Galleries

If you have some spare time...