At the de Young, discover the new exhibition that says a lot about French artist Paul Gauguin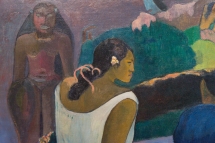 The exhibition about Paul Gauguin "A spiritual journey" opened at the de Young Museum in the Golden Gate Park. This is a rather short exhibition and yet it does tell a long story about this extraordinary (literally actually) artist.
Isabella and Sabrina visited the exhibition together. We are sharing now Isabella's words and Sabrina's photos. Thank you so much!
Gauguin at the de Young narrated by Isabella...
''Gauguin a Spiritual Journey'' is an extraordinary opportunity for collaboration between Line Clausen Pedersen, Curator of the Ny Carlsberg Glyptotek Museum in Copenhagen, and Christina Hellmich, in charge of the African, American and Oceanic Art Collections at the Young Museum in San Francisco. Combining the brutal reality of the painter's family obligations in Europe with the enchanting one of a prolonged stay on a Pacific island, the museum offers us a very personal and unknown vision of the painter, which could as well be called "An economic journey" .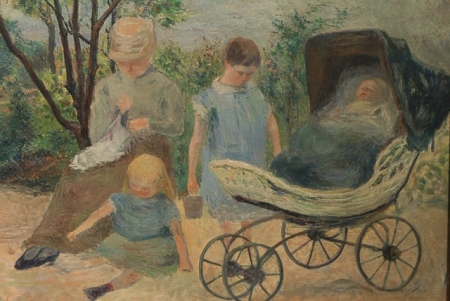 A stockbroker in Paris, he married a Danish woman with whom he had five children, Gauguin met the painters already known at the time, Cezanne, Pissarro, Degas, and decided to change his vocation. The exhibition includes several impressionist paintings that seem to emanate from the masters of the time.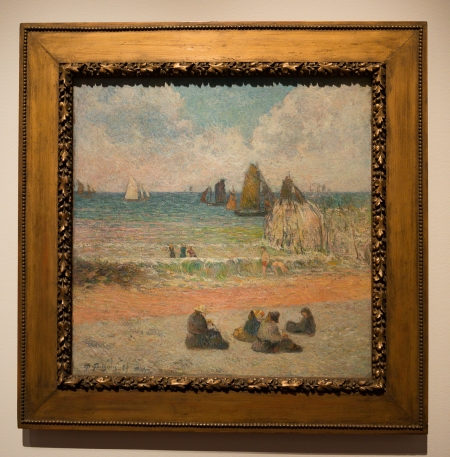 He met Van Gogh in Arles and moved to Brittany, where he sold paintings of his personal collection while still pursuing his artistic activity. The success being slow in coming, he failed to support the gray sky and the European bourgeoisie. Gauguin decides to leave the continent. Against all odds, his wife accepts his decision because she recognizes his passion for art. Gauguin settles in Tahiti and starts frantically painting.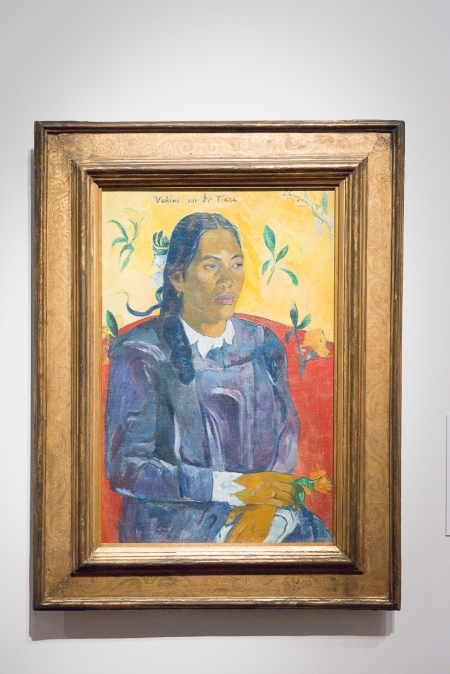 His style is free from European conventions and he perfects his flat colors, his taking possession of the material and the subject.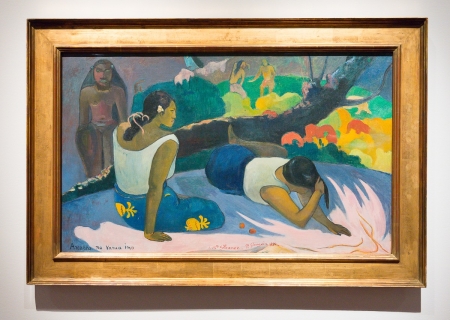 Nevertheless, his family obligations taint him and he will never stop working not only to be recognized as an artist but also to support his family. Some of his paintings are compelling reminders.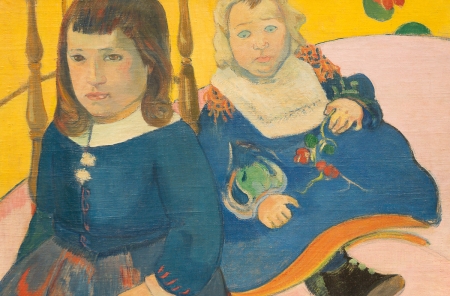 Bitter, Gauguin is esteemed for his talent but does not sell anything. Very agile with his hands, he also crafts many objects, more useful, more commercial, inspired by the oceanic art that surrounds him. This decision allows him to survive and during his return to the continent, he then tries to expose the Western world to the cultural purity and treasures of the Pacific. His objects are exhibited in particular at the Universal Exhibition.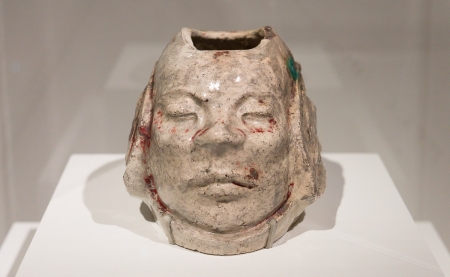 The economic battle will continue until the end of his life. The last paintings of the exhibition still demonstrate (talented) copies of his friends painters, those who sell better than him.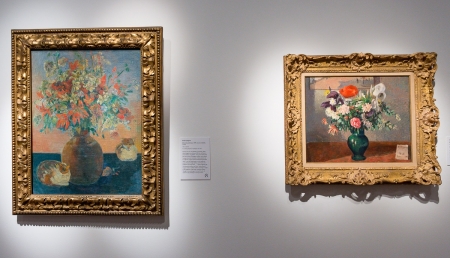 Far from the romantic vision that one imagines on a paradisiac island, the biography of Gauguin informs us about his painting as much as his work gives us the keys of his personality. He died before he could realize his dream, leaving many heirs and a captivating work of sensuality.
+
Contribution : Isabelle Demeulenaere
+
GAUGUIN: A Spritual Journey
@ de Young Museum
November 17, 2018 - April 7, 2019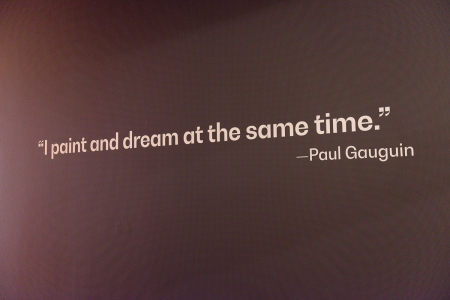 +
Agenda
Movie releases, Festivals & DVDs

Theatre plays, Ballet, Opera

Jazz, Rock, Pop, Symphonic & Co

Museums and Art Galleries

If you have some spare time...