ART MARKET SAN FRANCISCO : MEET MICHELE MARIAUD
Art Market San Francisco is getting closer. We interviewed Michele Mariaud, the owner of Michele Mariaud Gallery (you would have guessed!) who will attend the fair for the 1st time.
We know her from another life in Paris and New York. She started her gallery in Soho about 15 years ago.
We love her gallery, her philosophy and the artists she exhibits. We love the bunnies and the goldfishes, we love the robots inspired by cult cities - including SF, of course! -, we love the whole serie UP FROM! We are excited to welcome her in San Francisco and to introduce her work to you. So we asked Michele a couple of questions and here is what she told us...
Where are you from and where are you heading?
I always try to be useful. I like people and I like to help and I like to push boundaries. I hope my gallery is a place where everyone can come visit - I like to tour my visitors - and look for art for their home or office. My gallery is not intimidating, we display more than 20 artists at the same time and have more than 200 artworks. It's like a mini art fair in Soho. There is a lot to see. It's a bit like an attic you can find something for you, something to share and that will inspire your daily life.
Please tell us about your former experience and why you finally chose to make it to SF.
Before... I was doing art fair everywhere on the globe Hong Kong Singapore Paris, … Now I want to focus more on the US. Also my daughter is 15 soon and soon you know she will leave so I don't want to miss one drop of it. I will travel again later.
In the end, please tell us about the artists you are going to show at the fair.
I see myself as an Art hunter. I like to hunt in unusual place to find the rare piece. I like to be different and surprise. I come with some of my favorite artists. Joel Kuntz is our youngest artist is taking photographs of iconic buildings in a city and then build Robots. Of course he came in SF so be ready to see what he did for his first show in SF. Joel already received big commission from art collectors in Spain and China. I will also show my Aquarium of swimming bunnies by Chinese artist Zhou Hongbin. She chose to be represented by her pet bunny to tell about her life in China. Ysabel Lemay is an other artist we will present on our booth. Ysabel is a photographer to watch in the US now. Her work is in every big art fair and photo galleries. She's HOT. At first glance, you might think you are looking at a hyper-realistic painting. However, Lemay's technique is a lengthy process during which hundreds of photographs are taken and assemble in a painterly fashion to create fairy tale dream like scenes of nature. And also we will present the work of Albert Delamour "UP FROM". He is a very innovative and creative artist photographer who has invented a new technique using gold leaf in his work so the light is coming from the piece, a must see!
Thanks a lot Michele for your time and see you at booth 111!
Réservez dès maintenant vos entrées gratuites que LostinSF a le plaisir de vous offrir.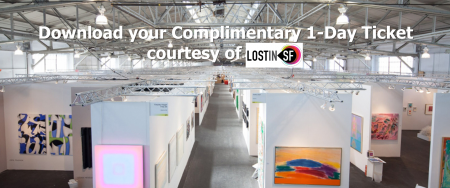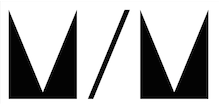 MICHELE MARIAUD GALLERY
@ ART MARKET SAN FRANCISCO
April 29 - May 3, 2015
For more info > Art Market San Francisco
Visit Michele Mariaud Gallery Website
Agenda
Movie releases, Festivals & DVDs

Theatre plays, Ballet, Opera

Jazz, Rock, Pop, Symphonic & Co

Museums and Art Galleries

If you have some spare time...