Art Market San Francisco is back to Fort Mason. Grab your invitation and plan your visit.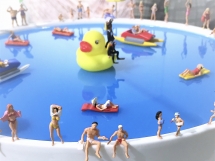 Art Market San Francisco, celebrating its 9th edition, returns to the Festival Pavilion at San Francisco's Fort Mason Center.
Art Market San Francisco is expecting more than 25,000 visitors to its 2019 edition and is pleased to present a significant selection of contemporary and modern artworks from returning Art Market exhibitors and exciting newcomers.
The Festival Pavilion at Fort Mason is such a perfect venue to host that kind of event, with a natural breathtaking environment.
About 75 galleries from San Francisco, the Bay Area, California, the United States, Europe and Asia will be gathered at Fort Mason. Click here for a complete list of the participants.
INVITATION
Download your one-day pass to Art Market San Francisco
LostinSF is delighted to invite you to one of our favorite art events in San Francisco. You can already download your complimentary one-day pass |>> click here.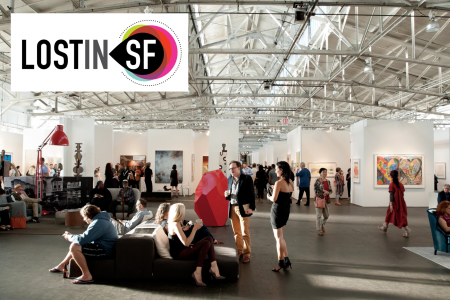 > Complimentary one-day pass to ArtMarket 2019
Art Market San Francisco opens on April 25, 2019 with a VIP Party from 6 to 10pm. And then, for 3 days, will be open to the public to discover their vast and beautiful selection.
Among all these galleries, we obviously noticed the ones coming from Paris. Envie d'Art will display artworks by the French photographer, Didier Fournet, his ''kaleidoscopic'' vibrations, basically Paris and New York inspired. Take a look at the Ile de la Cité vibration with Notre Dame, whose presence is almost spectral. Such a symbol!
From Paris again, we also noticed that the NIL gallery is back with its very specific style. A absolute must see at Art MArket at the booth #425.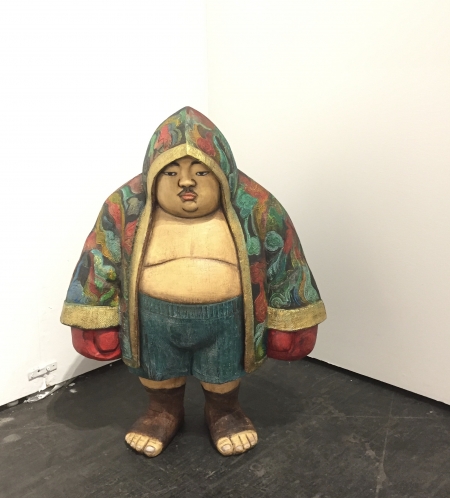 Artist:Kim Won Geun - @ Nil Gallery
Photo credit : LostinSF Art Market SF 2018
At the stand #103, meet Muriel Guépin who has been coming to Art Market San Francisco for many years now. She will present the gorgeous floral artworks by Isabelle Menin, le travail de David Fredrik Moussallem or also the creations by Antonin Anzil, French artist, ''an engraver in love with paper''.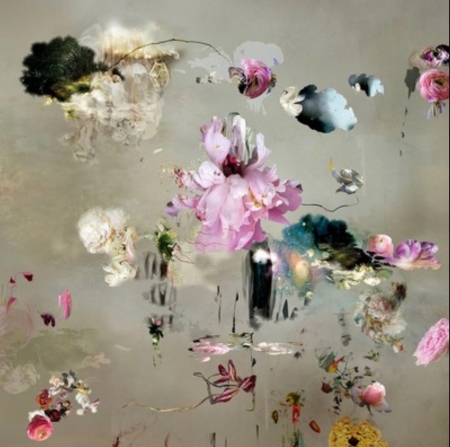 Artist: Isabelle Menin - @ Muriel Guépin Gallery
Art Fair San Francisco 2019
The French artist, Laurence de Valmy, will be presented at booth #259 by Kahn gallery from London. Her Instagram-like paintings offer a different view on cult artworks with dialogs of another time, like a modern tale about Art History. We noticed her Hilma af Klint inspired work. We loved the exhibition that the Guggenhein dedicated to this Swedish artist we discovered over there.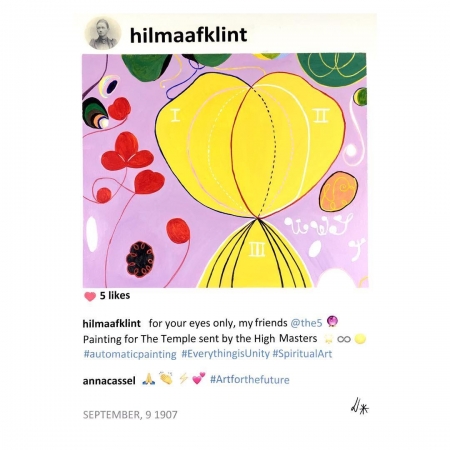 Artist: Laurence de Valmy - @ Kahn Gallery
The emmanuelleG gallery at booth #411, from New York, will present artcorks by 4 artists: Gigi Mills and her paintings, in grey and white, with, most of the time, a unique touch of color, Beatriz Guzman - an artist, from Argentina, now living in France- , Hormazd Narielwalla and Anne de Villeméjane - French New Yorker - and her ultra feminine sculptures.
And the one gallery that makes us smile, the local one, Electric Works, with Dave Eggers, whose animal and ''talkative'' creations are always a delight to read and watch. Like this chicken that tells us ''Think of Jesus , Order Fish''.
You can be sure that, as always and usual, a tsunami of photos will break on Instagram. Some artworks are such selfies magnets! Last year, at Art Market SF 2018, the illuminated and floral creation by Peter Gronquist was one of the most busy spot in the fair.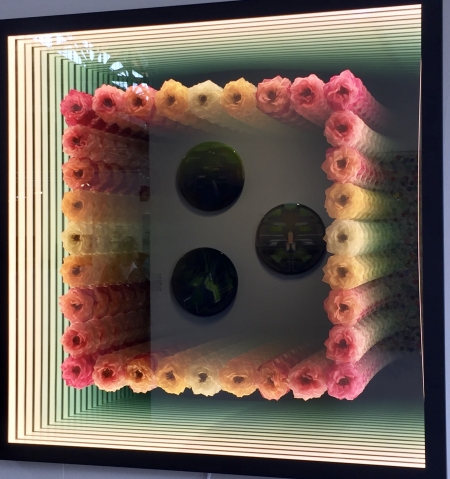 Artist: Peter Gronquist - Photo credit : LostinSF Art Market SF 2018
Art Market San Francisco
April 25 to 28, 2019
Fort Mason Center
For more details >> Art Market San Francisco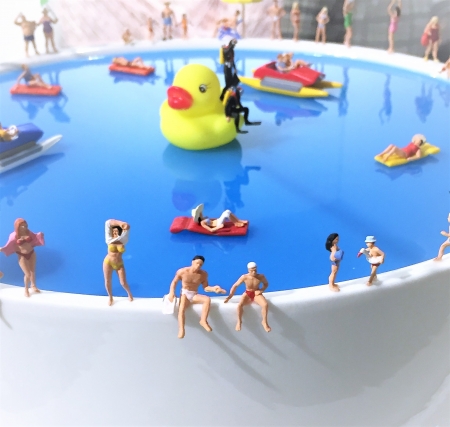 Artist: Pablo Dona - @ Unix Gallery
Photo Credit : LostinSF Art Market SF 2018
Agenda
Movie releases, Festivals & DVDs

Theatre plays, Ballet, Opera

Jazz, Rock, Pop, Symphonic & Co

Museums and Art Galleries

If you have some spare time...