Art Market 2018 : with LostinSF get your complimentary one-day pass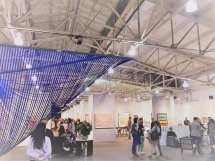 Art Market San Francisco, celebrating its 8th edition, returns to the Festival Pavilion at San Francisco's Fort Mason Center.
LostinSF is delighted to invite you to one of our favorite art events in San Francisco. You can already download your complimentary one-day pass, here.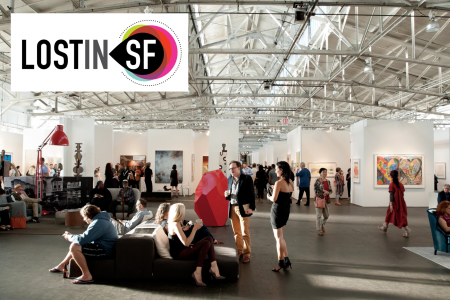 > Complimentary one-day pass to ArtMarket 2018
Following record breaking sales, Art Market San Francisco is expecting more than 25,000 visitors to its 2018 edition and is pleased to present a significant selection of contemporary and modern artworks from returning Art Market exhibitors and exciting newcomers.
About 70 galleries from San Francisco, the Bay Area, California, the United States, Europe and Asia will be gathered at Fort Mason. Click here for a complete list of the participants.
Popping Klein by Albert Delamour
Meet Michele @ booth 513 and discover among others some works by Pascal Pierme, Albert Delamour, Linc Thelen and Yolanda & H.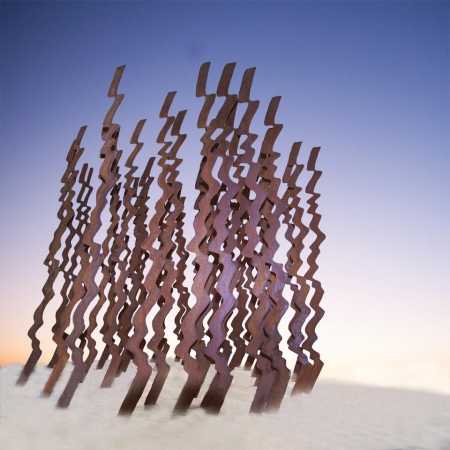 Waves by Yolanda & H
At booth 106, meet with Muriel Guépin, another French Art dealer from New York.
Discolandia by Joshua Smith
(Based on old Record Shop in San Francisco on 24th Street)
Works by Michelle Benoit, Charlotte Foust, Isabelle Menin, Laura Park, Renee Phillips and Joshua Smith are mong the artists Muriel will be representing.
Song for Dead Heroes #2 by Isabelle Menin
After a quick browsing through the galleries participating to the event, we loved... Nil Gallery from Paris, Spoke Art from San Francisco and Electric Works from San Francisco also, with some Dave Eggers works that are always a pleasure to read and watch.
Of course, we won't mention all of them. Based on our experience there, just take your time, wander here and there, and let yourself immersed in Art at Fort Mason.
The best of the modern and contemporary art will be celebrated at Fort Mason starting April 27 with the Opening Preview held that evening from 6 to 10pm. Afterwards, for 3 days, you will have the opportunity to discover a brilliant and creative selection.
We wish you a great inspired and inspiring long week end dedicated to art.
Art Market San Francisco
April 26 to 29, 2018
Fort Mason Center
Agenda
Movie releases, Festivals & DVDs

Theatre plays, Ballet, Opera

Jazz, Rock, Pop, Symphonic & Co

Museums and Art Galleries

If you have some spare time...