Andy Warhol - from A to B and back again - in San Francisco at the SFMOMA for the whole summer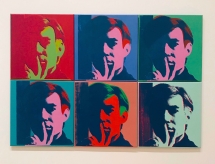 The exhibition Andy Warhol - from A to B and back again, met a phenomenal success in New York, at the Whitney Museum, where it was presented until late March. It is coming to San Francisco thanks to the SFMOMA that will host it for this Summer.
The exhibition is monumental, basically with its ambition to present a retrospective of Andy Warhol's career, 40 years of drawings, paintings, photographs, films, videos...
The exhibition is so huge - with more than 300 works - that it requires 3 floors to be featured. It will be at the 2nd, 4th and 5th floor of the SFMOMA.
On the 2nd floor, 2 galleries are dedicated to frawings, illustrations and sketches that were used for advertising in the 1950s.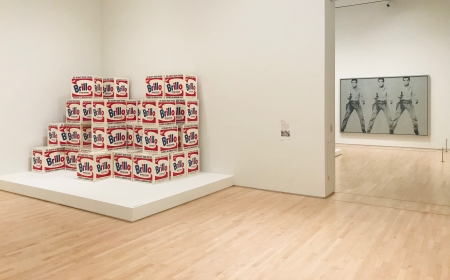 On the 4th floor, the very heart of the exhibition, the galleries feature best known works of the 60s, a decade when Andy Warhol produced so many pieces of so many different kinds. Among many other ones, you will see the ''Brillo'' installation or 192 one dollar bills. Only Instagram magnets. Like the ''silver clouds'' that should trigger so many snap+shares by the visitors.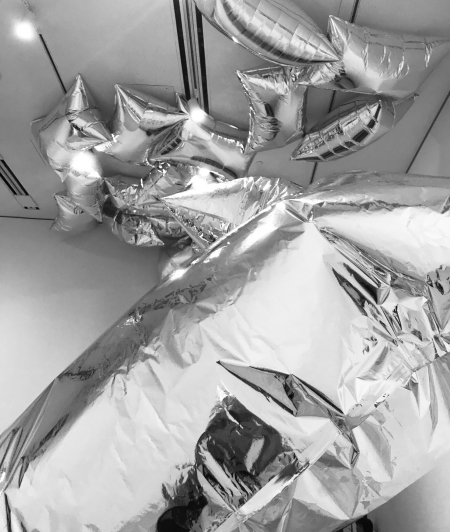 Then, follow post pop works from the 70s, rather unknown from most people. Those galleries highlight for example the fascination Andy Warhol had with elusiveness and complexity of gender and identity.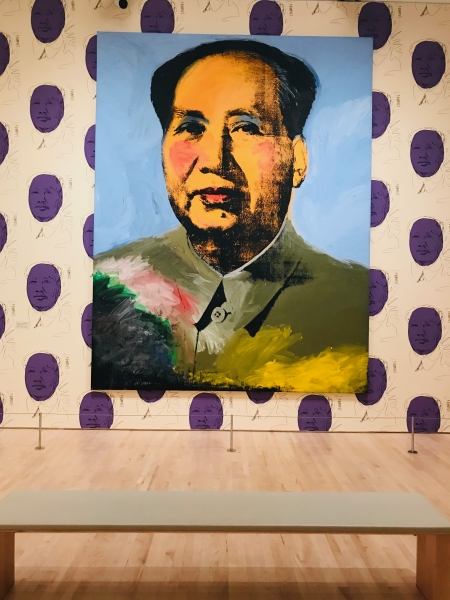 An exhibition from A to B and back again,
and yet, follow it from A to Z...
A for Andy, of course, for Artist too, for Awkward, normal, B stands for Beauty... G for Gay... L for Look... Q for Queen... and Z for Zombie !!! The Cannes Festival just started with 'The dead don't die'' as main movie of the opening ceremony, a Zombie movie by Alejandro Gonzalès Inarritu.
At last, the 5th floor features like a ''who's who'' gallery, with celebrities, cultural icons, athletes... portraits. Some ones are easy to guess. Some other ones not so much. These commissions were a consistent revenue stream for Andy Warhol allowing him to explore other more personal ventures. They give us a great visual landscape of an era.
The show's title is taken from Warhol's 1975 book, The Philosophy of Andy Warhol (From A to B and Back Again), a memoir featuring the artist's musings on fame, love, beauty, class, money and other key themes that frequently appear in his work.
It was 40 years ago, and yet, all our cultural present time is filled and infused by his vision, influence and inspiration.
ANDY WARHOL - From A TO B and Back Again
At the SFMOMA
May 19 - September 2, 2019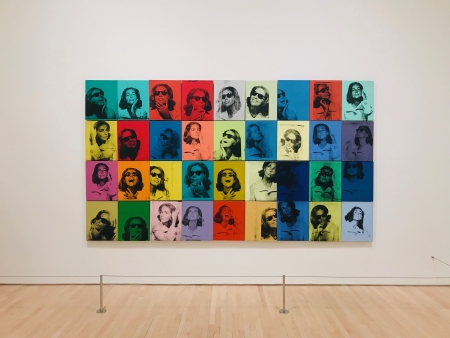 Since you are there, visit the exxhibition snap+share, presented until August 4, 2019. >> snap+share at the SFMOMA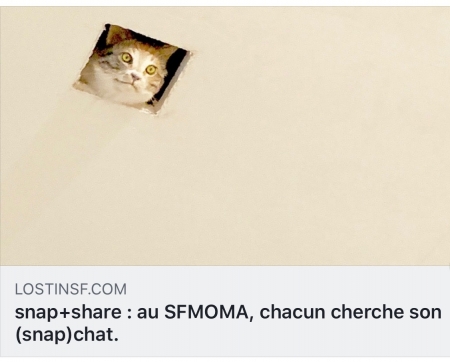 snap+share : au SFMOMA, chacun cherche son (snap)chat.

Agenda
Movie releases, Festivals & DVDs

Theatre plays, Ballet, Opera

Jazz, Rock, Pop, Symphonic & Co

Museums and Art Galleries

If you have some spare time...