AN ANIMATED SUMMER AT THE SF SYMPHONY
This summer, the SF Symphony will follow the rythms, beats and tunes of Ratatouille, Star Trek or even Harry Potter, Star Wars, Indiana Jones, Jurassic Park...
With such a program, kids are the ones who are going to take you there! Here are 3 great ideas of concerts, 3 delightful and memorable moments to share with them.
THE MUSIC OF JOHN JOHN WILLIAMS
FROM STAR WARS TO HARRY POTTER!
With five Academy Awards® and 22 Grammy Awards, John Williams is the undisputed king of great film scores. Performing selections from Star Wars,Harry Potter, Jurassic Park, Indiana Jones, Jaws, and more, the San Francisco Symphony brings the adventure, fun, romance, and magic of these unforgettable movies to life once again. Bring the kids for the perfect family outing! A unique concert is programmed for July 7, 2016.
To book your tickets, click on the link below.
John Williams at the SF Symphony
STAR TREK
THE ULTIMATE VOYAGE
A 50TH ANNIVERSARY CELEBRATION
On July 14 and 15, 2016, let's celebrate 50 years of Star Trek™ with iconic film and TV footage beamed on to a huge screen while the San Francisco Symphony performs the musical scores, live. Enjoy selections from Star Trek: The Original Series,Star Trek: The Motion Picture, Star Trek II: The Wrath of Khan, The Next Generation, Deep Space Nine, Voyager, J. J. Abrams' recent Star Trek, and much more. Go to the Symphony and live long and prosper.
To book your tickets, click on the link below
RATATOUILLE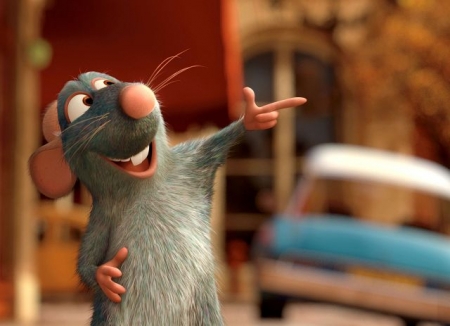 Our facvorite one! Watch the Academy Award®-winning animated film Ratatouille and relive the story of Remy the optimistic rat with a calling to make delicious food. The San Francisco Symphony performs the Grammy Award-winning score, live, while the movie is projected on the big screen. With two matinee performances, this event is great for the entire family.
For kids, get 50% off.
Hurry up, discount will apply to the 300 tickets!
To book your tickets, click on the link below.
Ratatouille at the SF Symphony
JUILLET AU SF SYMPHONY
Davies Symphony Hall
201 Van Ness Avenue
Check the whole Summer Program at the SF Symphony.
Agenda
Movie releases, Festivals & DVDs

Theatre plays, Ballet, Opera

Jazz, Rock, Pop, Symphonic & Co

Museums and Art Galleries

If you have some spare time...