ALAMEDA flea market
Every first Sunday of the month, the Alameda naval base hosts one of the largest flea markets in Northern California.
Over 800 stalls along miles of aisles packed with furniture, ornaments, paintings, jewelry, vintage clothing, children toys, old books ... well almost everything, at great prices.
If you are looking for the deal of the century, you should arrive when the market opens, at the same time as the sales people: at sunrise. If you just want to walk around and have a good time walking from one booth to another, you can arrive later, some time before noon. Admission will be a little cheaper, and there will still be enough furniture, paintings, jewelry, vintage clothing, toys, old books ... to browse around. You might even find a vintage pick that no one saw before you!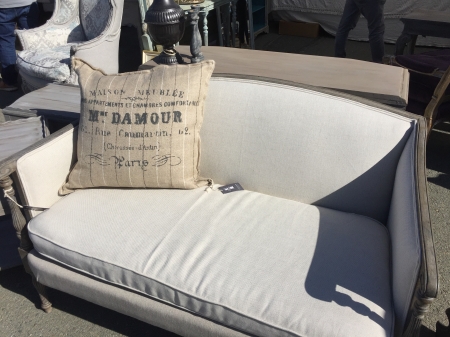 Before you go there, consider getting cash (ATMs on site charge an additional fee. It'd be too bad to negotiate at the booths, if you end up paying the ATM fee), a hat and sunscreen if you go on sunny days, and a little jacket on windy days. And when it rains, it might be open and even admission free, but it is not worth going : some antique shops don't show up and the one that have made it to Alameda pack early!


Alameda Point Antique Fair
2900 Navy Way
Alameda, CA 94501
Admission:
$ 15 - 6am to 7:30 am
$ 10 - 7:30 am to 9am
$ 5 - 9am to 3pm.
Free for children up to 15 years (have to be accompanied).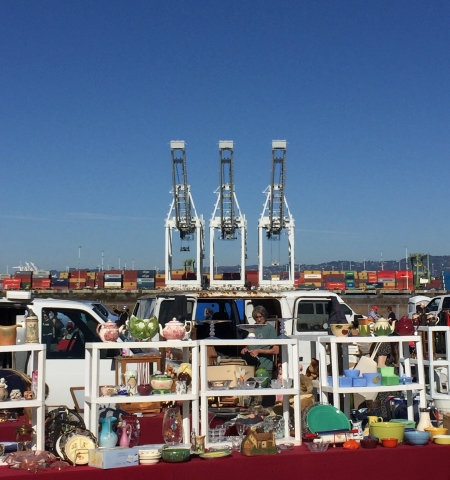 Agenda
Movie releases, Festivals & DVDs

Theatre plays, Ballet, Opera

Jazz, Rock, Pop, Symphonic & Co

Museums and Art Galleries

If you have some spare time...