Airlines offering non-stop flights between Paris and San Francisco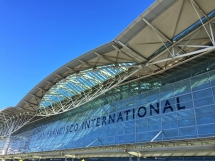 Ten years ago, Air France was the only company offering non-stop flights between Paris and San Francisco. Things have changed so much, especially recently with 2 new comers.
5 companies are now doing business on this coveted route connecting San Francisco to Paris, and vice versa. There are some nuances regarding flights frequencies, airports, seasons... and fares of course.
The purpose of this article is not to trigger any controversial argument - which is quite often the case when it comes to airlines and our appeciation of their services - but basically to recap and sum up the different options we have to commute between our two beloved cities.
AIR FRANCE
For a few years now, Air France has chosen this connection for the A380. The French company is also offering 2 daily flights at certain seasons of the year, especially during summer.
UNITED AIRLINES
United Airlines was the first company to join Air France in this flight path. The main difference (Some will mention the food, but again, the appreciation is so subjective that we won't go further on this matter.) is the Terminal on the French side: Terminal 1 for United / Terminal 2 for Air France.
XL AIRWAYS
XL Airways really changed the game rules a few years ago when it ''entered the race'' and started summer flights between Paris and San Francisco at lower prices. XL Airways also departs and arrives at Terminal 2 at Charles de Gaulle.
Since families have more and more their own tablets and as XL Airways now offers to rent theirs at an affordable price, the fact that there are no TV screens at each seat, does not really matter any longer.
NORWEGIAN AIRWAYS
1st new comer for 2018 on this path. The nuance... departure and arrival at Charles de Gaulle- Terminal 1 on the French side. But on our side, it will be at the Oakland airport. Very convenient for East Bay and Marin County residents and still pretty easy even for SF ones.
On April 10, 2018, we attended the inaugural flight by Norwegian from Paris Roissy Terminal 1 to Oakland International Airport. Great experience. Everything was fine : a looking brand new Boeing 787, TV screens at each seat, helpful crew, and definitely reasonnable space, even in Economy section, compared with other companies. From or to Oakland Airport, SF is definitely not very far. Cabs, Uber, Lyft, Wingz... or the Bart that brought us DownTown San Francisco in 30 mns.
Norwegian joining the restricted group of companies with non-stop flights between Paris and San Francisco, is a great news on every level: quality, price, service, location.
FRENCH BEE
Et le 7 février dernier, on apprenait que French Bee, apparemment anciennement French Blue, rejoignait aussi
FRENCH BEE
Last February 7, we read that French Bee, formerly French blue (changed its name to avoid troubles, conflicts and confusion, with Jet Blue) was also joining the Club.
Double distinctive feature... Its Parisian hub is Orly. And its flight to San Francisco goes further to reach... Tahiti!!!
ç
Ok, it is a low cost company. Announced fairs are super attractive. And yes we know we will have to add many different options and pay for them. But in the end, it is definitely cheaper... and it makes us dream...
Note that, at the time we publish this article, the option to book tickets from San Francisco, is not available yet. But the authorization is supposed to have been granted already and it should show up soon. We will let you know as soon as it is official and effective.
[update] Tickets from San Francisco are now on sale. Destination? Paris or Tahiti. Make a choice... or don't! And pick both for your upcoming vacations.
Bon voyage !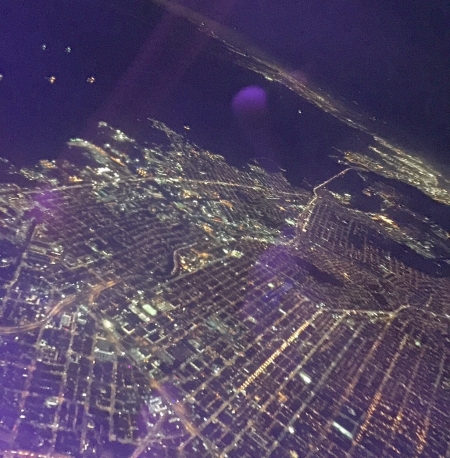 Agenda
Movie releases, Festivals & DVDs

Theatre plays, Ballet, Opera

Jazz, Rock, Pop, Symphonic & Co

Museums and Art Galleries

If you have some spare time...