After Los Angeles and San Francisco, Yann Tiersen is going on with his north american tour
The French artists, Yann Tiersen, just released his 10th album, All. He will perform in the US and Canada, and start his tour with concerts in Los Angeles on May 10, and in San Francisco on May 11 to finish it in Miami on June 2.
It is not surprising to have Yann Tiersen coming here to San Francisco! He has been performing here and in Santa Cruz many times withing the last few years.
Of course, we loved Amélie (from The Fabulous Destiny of Amélie Poulain), Good Bye, Lenin!, The Dreamlife of angels also (if you have not watched the last 2 ones, trust us and try.) as well as his collaborations with Dominique A and Miossec ("very French" singers...)
But Yann Tiersen has changed (as everybody) and since 2010, he has not disavowed his glorious past (why would he actually?) but found new inspiration on new tracks.
Back in 2010, he released Dust Lane after a 2-year tour. The album is in English and Yann Tiersen worked for instance with Matt Elliott (folk singer from Bristol) to produce it. Reviews were amazing. His music style is made of suggested emotions, a mix of sadness and bitterness, and a combination of kind of quaint tunes with very modern sounds and adaptations.
We felt the same way with Skyline. Words like Indie, Post-Rock, saturated guitars, vintage synthesisers, ethereal complex sounds pop up in different reviews to try to describe his art. To get your own idea and understanding, listen to The Gutter or even The trial, our 2 favorite ones on the album.
Then came Infinity, his 8th solo album? Lyrics are in French... but also in Breton, Faroese and Icelandic. Not common! The least we can say. Obviously, the Sea and the Ocean are definitely part of the story!
And Yann Tiersen produced EUSA - which is the name of Ushant (Ouessant in French), the Island where he now lives, in Breton - and is a tribute to this beautiful piece of land.
Early this year, the French artist released All, which actually means ''the others'' in Breton. For this beautiful musical creation, Yann Tiersen recorded natural sounds, in France, on the island of Ushant, but also in Berlin (hence Tempelhof), but also here, in our beloved California. He does explore connections between us and the environment. The result is as enchanting and poetic as always and ever which is actually what Yann Tiersen's music has always been, from the very beginning.
Listen to Koad (which means forrest in Breton) accompanied with beautiful photos captured from the sky.
YANN TIERSEN
@ the Warfield
On Saturday, May 11, 2019
To check Yann Tiersen concerts dates and locations >> click here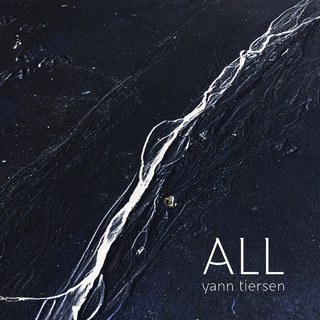 Agenda
Movie releases, Festivals & DVDs

Theatre plays, Ballet, Opera

Jazz, Rock, Pop, Symphonic & Co

Museums and Art Galleries

If you have some spare time...