6 FRENCH FILMS YOU SHOULD WANT TO SEE AT THE MILL VALLEY FILM FESTIVAL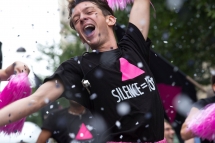 As usual, October rhymes with cinema! The renowned Festival will open October 5, 2017 for 10 days of cinema celebration. At LostinSF, we made our selection, very French one, of 6 films, like 6 ideas to inspire you and to make you want to go.
Since its debuts, the Mill Valley Film Festival asserted itself as a noncompetitive environment where filmmakers and viewers can gather to celebrate and encourage the best independent movies and international features.
This 40th edition of the Mill Valley Film Festival is presented by the California Film Institute, will take place in different locations as Corte Madera, San Rafael, Larkspur and... naturally Mill Valley, is expecting over 200 filmmakers and is offering the opportunity to watch movies whose US distribution is not yet guaranted and finally is introducing and revealing new and potentially unusual productions to the audience of the Bay "and beyond".
Here are 6 movies you should want to watch...
6 FILMS
WE RECOMMEND
AT THE MILL VALLEY FILM FESTIVAL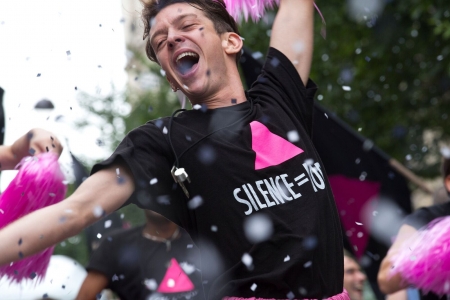 120 BATTEMENTS PAR MINUTE /
120 BPM (120 Beats per minute)
Set in the early 1990s, the film depicts a group of HIV/AIDS activists associated with the Paris chapter of ACT UP.
The movie by Robin Campillo with Nahuel Perez Biscayart, Arnaud Valois and Adèle Haenel (Love at first fight), has been selected by France as its candidate for the Oscars in the best Foreign Film category. We will know this January if the movie goes further to the ceremony.
120 Beats per Minute was the movie event in Cannes last Spring and was awarded with the Grand Prix.
To read more and buy your tickets, click here.
VISAGES, VILLAGES / FACES, PLACES
The highly anticipated documentary by JR and Agnès Varda was released in France last June. Audience and media welcomed the movie with nothing but enthusiastic comments. Let's follow this unexpected duo throughout France and its villages.
To read more and buy your tickets, click here.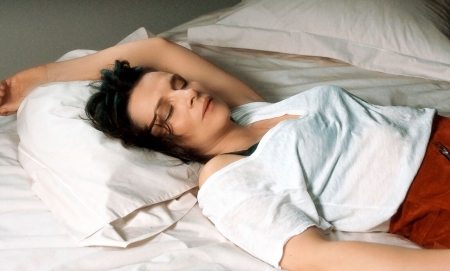 UN BEAU SOLEIL INTÉRIEUR /
LET THE SUNSHINE IN
Le latest movie by Claire Denis gathers quite an amazing casting with Juliette Binoche, Josiane Balasko, Valeria Bruni-Tedeschi, Xavier Beauvois, Philippe Katerine and... Gérard Depardieu.
She co-wrote the screeplay with the French novelist Christine Angot. You may have noticed her with her contribution to Sophie Calle exhibition last Summer at Fort Mason, Missing. It is her first comedy carried by Christine Angot's prose and stunning actors.
To read more and buy your tickets, click here.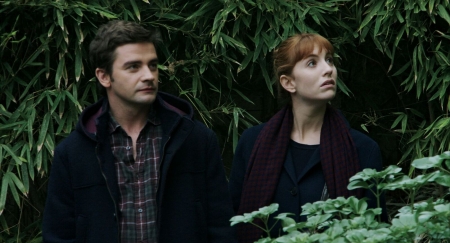 DRÔLES D'OISEAUX / STRANGE BIRDS
Virginie Ledoyen... cool, it's been a while. And Lolita Chammah? She is Isabelle Huppert's daughter, Isabelle Huppert who is regularly featured at the Mill Valley Film Festival. She was, no later than last year, with ELLE.
Unconventional love story filmed and directed by Elise Girard who signed Paris Tokyo. All the reviews you may read will mention her talented sensitivity, poetry and elegance. Tempting, isn't it?
To read more and buy your tickets, click here.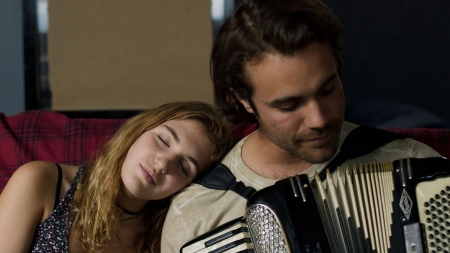 ET AU PIRE, ON SE MARIERA /
WORST CASE, WE GET MARRIED
The young actress, Sophie Nelisse, is Aïcha. We saw her for the first time in charming movie, Monsieur Lazhar.
The story is based on the novel by French Canadian Sophie Bienvenu. And you can hear the sweet and soft voice of Coeur de Pirate in the soundtrack.
To read more and buy your tickets, click here.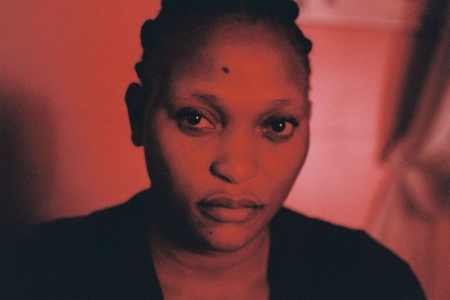 FELICITE
The story briefly...
Félicité sings in a bar in Kinshasa. When her 14-year-old son has a motorcycle accident, she goes on a frantic search through the streets of Kinshasa, a world of music and dreams. And her path crosses that of Tabu.
To read more and buy your tickets, click here.
Mill Valley Film Festival
October 5 - 15, 2017
Everything you should know about the Festival.
Agenda
Movie releases, Festivals & DVDs

Theatre plays, Ballet, Opera

Jazz, Rock, Pop, Symphonic & Co

Museums and Art Galleries

If you have some spare time...