2015 San Francisco Real Estate Market in a nutshell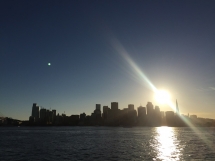 To better anticipate 2016, we asked Misha Weidman to synthesize for us the main trends of San Francisco Real estate in 2015.
In San Francisco, real estate is most probably the hottest topic right now. Plenty of articles are published with sensational titles. But in the end, what do we really learn?
Misha Weidman, real estate blogger, broker, and a regular contributor to LostinSF, gathered for us what we should retain from 2015. Here is the picture... and actually, it's a big picture!
THE SAN FRANCISCO
REAL ESTATE WRAP-UP
San Francisco residential real estate recorded another year of double-digit appreciation last year. Our Chief Market Analyst has been busy slicing and dicing the data every which-way, and has created over 20 charts that serve up the market from soup to nuts (which, is exactly how some people view it!). You can experience the full meal at Paragon Real Estate Group's main website. I'm doing the prix fixe menu here for those with less time and/or appetite.
The Long View
We'll start with a long look back. The following chart is a simplified version of Case Shiller's closely-followed index for San Francisco Bay Area real estate covering 5 counties including San Francisco. (The ''high price'' tier is the best proxy for homes in San Francisco proper.)
Continue reading on RealDataSF.com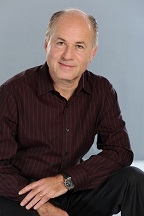 Thanks a lot Misha for this detailed analysis. To read more about the real estate market events, development, evolution, trends, secrets...
visit RealDataSF.com
RELATED ARTICLES

San Francisco Real Estate Latest Trend
It's now a buyers' market for higher end homes and condos. Here's Misha Weidman's analysis.

West Portal, quiet and happy to be unnoticed.
Let's take a closer look at West Portal, an often forgotten neighborhood in San Francisco, rather calm and discrete but with a distinctive charm. Read more.

San Francisco Real Estate Overview
What happened in San Francisco real estate in 2014? Read more.

Rent or buy in San Francisco
That is the question, indeed! We asked Misha Weidman, our special adviser for everything related to real estate, and owner of the blog, RealDataSF.com, that unveils, reveals and explains everything you would want to know about the local market. Read more.

San Francisco Real Estate Speculative Bubble
It looks like San Francisco real estate market is on fire. Everybody talks about it, sale pending and sold signs seem to pop up here and there, open houses flourish every week end... Read more.
Agenda
Movie releases, Festivals & DVDs

Theatre plays, Ballet, Opera

Jazz, Rock, Pop, Symphonic & Co

Museums and Art Galleries

If you have some spare time...