2 photo exhibitions, now, at the SFMOMA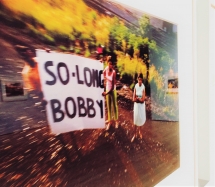 While waiting for Magritte, at the same time as Magritte in a few days, or simply for the pleasure to go to the SFMOMA, here are 2 photo exhibtions we really loved during our recent visit.
The Train
RFK's Last Journey
Until June 10, 2018
Some context:
On June 8, 1968, three days after the assassination of Robert F. Kennedy, his body was carried by a funeral train from New York City to Washington, D.C., for burial at Arlington Cemetery.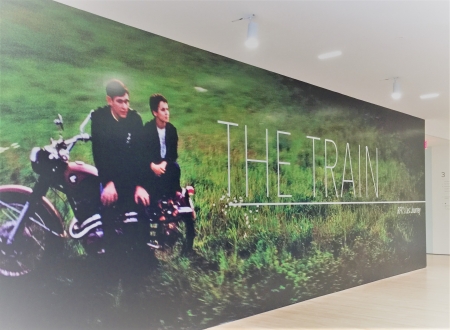 Some content:
The Train looks at this historical event through three distinct works. The first is a group of color photographs by commissioned photographer Paul Fusco. Taken from the funeral train, the images capture mourners who lined the railway tracks to pay their final respects. Looking from the opposite perspective, the second work features photographs and home movies by the spectators themselves, collected by Dutch artist Rein Jelle Terpstra in his project The People's View (2014–18). The third, a work by French artist Philippe Parreno, is a 70mm film reenactment of the funeral train's journey, inspired by Fusco's original photographs.
Our impressions...
The Train, curated by Clément Chéroux - Senior Curator of Photography au SFMOMA for a bit more than a year now - and his team, is a relatively brief exhibition, and yet, its emotional power is outstanding.
The Train carries us back in time, 50 years ago, to a dark day and reminds us that, in a modern and developed country, where democracy prevails, one person could be assassinated for his ideas and convictions.
The 3 different approaches cause different emotions and feelings. With Pierre Fusco, we look the crowd in the eyesand witness their sadness and sorrow, their gratitude and gratefulness.
With Rein Jelle Terpstra, it is like browsing through an old family photo album. And it makes us part of the family.
At last, with Philippe Parreno, the past comes alive and grabs us back. We leave a bit groggy, but with the feeling that we had like an anachronic privilege, the one to be able to pay our own tribute to Bob Kennedy.
Selves and Others
Gifts to the Collection
from Carla Emil and Rich Silverstein
Until September 23, 2018
Some context:
Artworks have been drawn from the many generous gifts Carla Emil and Rich Silverstein have donated to SFMOMA's collection since the late 1990s.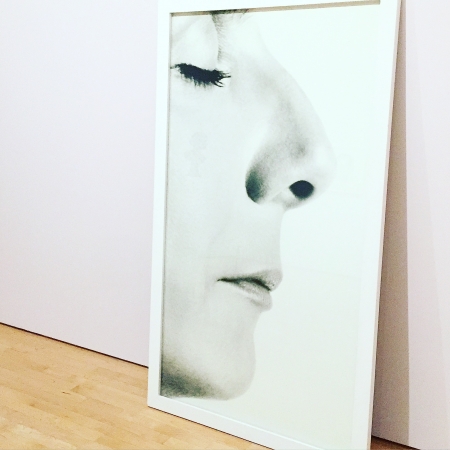 The content:
This exhibition features portraits of the self; of personas or avatars; of family members, lovers, and friends; and of strangers. Made from the nineteenth century to the present and organized thematically, the works in the exhibition were created by artists including Claude Cahun, Rineke Dijkstra, Man Ray, Cindy Sherman, Gillian Wearing, Sophie Calle among many others.
Our impressions...
Selves and Others is a rich, divers, multifaceted exhibition. We look at people in the eyes (not all of them though. Sophie Calle offers a side portrait photo and Bjork... is turning her back on us.) and see so many feelings. It is very intrusive, and sometimes, you actually think that they do stare at you in reverse. The last room is really surprising. I won't say anything so that I don't spoil your experience.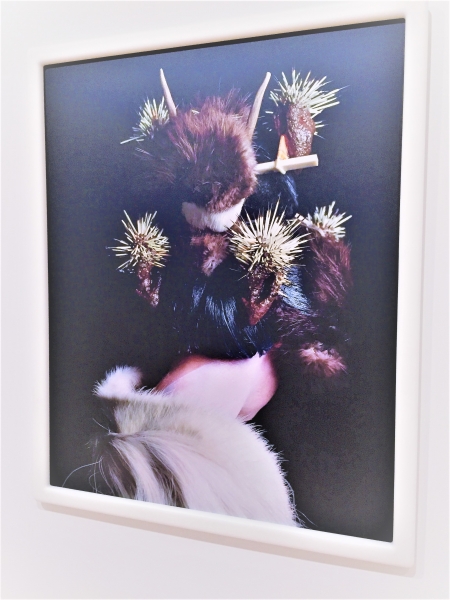 Currently
@ the SFMOMA
Agenda
Movie releases, Festivals & DVDs

Theatre plays, Ballet, Opera

Jazz, Rock, Pop, Symphonic & Co

Museums and Art Galleries

If you have some spare time...