2 DAYS IN POINT REYES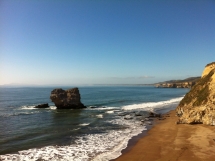 A great week end...
by two LostinSF readers who wanted to share with you a nice experience.
They contacted us and sent us the story of their short trip. We really liked their story and hope it will inspire you.
Getaway to Point Reyes...
Barely 2 hours drive from San Francisco, Point Reyes is like a natural haven.
We found a Bed & Breakfast in Iverness, called Ten Inverness (www.teninvernessway.com). It is in a remote, tiny village. We liked the decoration, the envoronment and indulged ourselves with a hearty, delicious breakfast.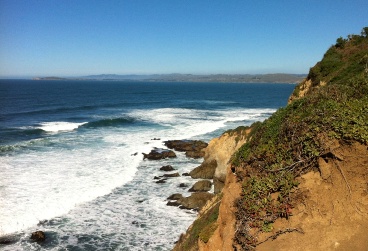 We chose two hikes (4 to 5 hours long). The first one lead us to
Tomales Point. At the end of a really nice road, we parked our car at the Pierce Point Ranch - then we could start the walk along the ocean. No way to get lost thanks to the marked trails. If you're lucky enough, you will see deers, maybe reindeers, beautiful birds and possibly... glimpse some whales! We were not that lucky!
We had a lunch break in Point Reyes:
Station House Café (stationhousecafe.com) that offers a really nice terrace gathering tourists as well as locals.
We spent some time reading on a quiet beach and then had a glass at the Old Western Saloon Inc, that seems to have remained the same since the 20's. We loved the experience. Quite a change with the fancy bars of SF.
For the dinner, we went to the Osteria Stellina, (osteriastellina.com): organic menu with local products. It was a pure delight!
You won't go to bed too late... At 9pm, everything is closed (no later than 6pm for the stores).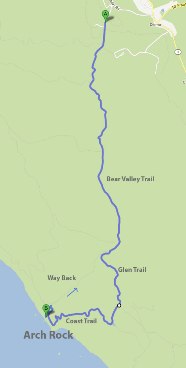 On Sunday, another great hike was on our plans.
It starts at Bear Valley Visitors Center. You will find the marked trail that will lead you to Arch Rock, along the river. It is simply awesome!
To go there, we followed Glen Park Trail, then Coast Trail: the climb in the forrest is kind of magic and then you go down, overlooking the ocean: sublime, overwhelming, revitalizing, gorgeous, poetic...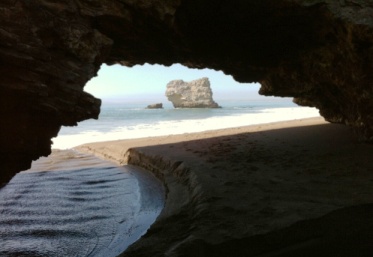 We drove back following the coast road that goes through Bolinas to enjoy the sunset.
We really fell under the spell and felt like we would come back (with or without the kids) to discover all the area possibilities.
From 2 moms back from their getaway for LostinSF.
Agenda
Movie releases, Festivals & DVDs

Theatre plays, Ballet, Opera

Jazz, Rock, Pop, Symphonic & Co

Museums and Art Galleries

If you have some spare time...